The following excerpt contains explicit sex and very adult themes.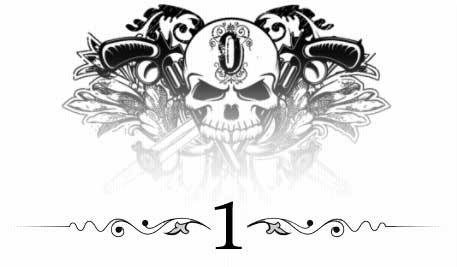 The night was on fire. Lex could smell it, wood smoke and plastic burning in barrels and trash heaps. Gas, coal—anything that would take flame and light up the darkness.
A shatter of glass accompanied by victorious shouts echoed close by, maybe only three or four narrow streets over, and Lex lifted a hand instinctively to the pistol nestled under her jacket. It was the worst thing about these nights, the crime that swept through like a plague when the sectors went dark. People stole without thought or discrimination. Being disgusted by that might have made her a hypocrite, except that she never did either.
There was nothing elegant about looting.
The marketplace had been stripped of its wares, and the stalls stood like skeletons in the moonlight as she wound her way through the narrow street. Smart of the vendors to take their goods home with them, because boards and locks wouldn't keep out prying hands, not on a night like this.
Lex ducked into the alley behind Walt Misham's shop, sidestepped a pile of rotting trash, and knocked on the dented metal door.
Chains rattled on the other side before a rough voice challenged her. "Whoever it is, you should know I'm armed."
"I should hope so, Walt," she shot back. "Let me in."
The door creaked open an inch. "Lex? What the hell are you doing out on a night like this?"
"Business," she answered. He peered at her, one rheumy blue eye appearing out of the darkness, and she tilted her head to meet his gaze. "I finally got my hands on something you've been looking for."
"Let me see it."
Lex shoved her hands in her jacket pockets and squinted at him. "You know better. Mad's bringing it. He's on his way."
Walt's bark of laughter turned into a wracking cough as he pulled open the door far enough for Lex to slip inside. She had to ease carefully past a six-foot stack of crates in one corner, and a jagged wooden edge still snagged her hair.
She yanked it loose and followed Walt deeper into the back room of the shop. "You'll be glad to get out of here, I bet."
"Past time, to be sure." His breathing was raspy, and he led her toward a candlelit table before lowering himself heavily to his chair. "If these blackouts don't kill me first."
"The solar converter will help." She sat across from him and studied his face, which was heavily lined and shadowed in the dim light. "I tested it this afternoon, so it should be fully charged. You can try it out tonight."
His lips twitched. "If I meet your asking price, of course. You'd best give me a good deal, girl, if you want me around to buy your stolen goods."
"You're not my only customer," Lex drawled. "Still, it'd be a shame not to have you screeching at people in the market."
"Don't tease an old man, Lex." He grunted as he lifted a lockbox onto the table. "Name your price—unless you'd like to trade."
"Ten." A few grand less than she could get elsewhere, maybe, but Walt had cut her plenty of deals in the past based on her association with Dallas. Besides, it seemed wrong to play hardball over something like this. A pretty bauble, sure, but not a legitimate medical need.
Walt groused—he always groused—but fumbled with the lock on the box. "You want cash or clean city credits?"
"Half and half. And bust the credits up onto a couple of different sticks."
A hollow knock sounded on the front door as Walt pried open the box. "Drag your young body over there and let your friend in, if that's him. I'll load up your creds."
"Cranky ass." But Lex crossed the room and peeked out the dirty window. "It's him."
It took a solid minute to disengage all the locks and chains, but Mad didn't seem impatient. He smiled as if the night wasn't alive with the threat of violence and held up a crinkled brown paper bag. "Old man willing to deal?"
"I'm very persuasive." She opened the door far enough to admit him, then glanced around the square outside before securing the locks again. "Show the man what he's bought, Mad."
"The finest tech money can't buy." Maddox was nearly twice Lex's size, but he moved with deceptive grace, claiming a chair across from Walt. "I'll have you know, old timer, that these aren't available to private owners. City-issue, strictly reserved for councilmen and military police. I still don't know how Lex managed to find one, but it's a thing of beauty."
"Never you mind how I found it." Stole it, she corrected silently. Not that it mattered.
Walt's gnarled hands shook as he reached for his breathing device. "Flex those clever fingers, girl, and help me hook it up. If it works, the money's yours."
Walt's assisted breathing device delivered oxygen through a simple set of nasal tubes. The complicated part was the apparatus itself, a small black box that functioned as a conductive purifier. The small intake drew air in, filtered it, and both isolated and concentrated the oxygen content. It worked without power, but barely any more efficiently than simply breathing.
Lex slipped one of the small rechargeable battery cells from the solar converter and fit it into the slot Walt indicated. A tiny light on the side of the purifier flashed blue and then a solid green, and an almost imperceptible hiss filled the room as Lex helped Walt loop the tubes over his ears and fit the points into his nostrils.
Walt closed his eyes and inhaled deeply. Mad watched them both, a tiny smile curving his lips. "See, old man? Tech so smooth it's almost magic."
"Hush," Walt grumbled in between more of those relieved breaths. "This one, Lex—he has no trouble getting air, and he wastes it on so many words. Does he ever stop talking?"
"Nope." Mad talked all the time—and mostly, Lex suspected, to convince people he was simple. Shallow. "Don't let it fool you though, Walt. He's sharp."
Walt huffed. "The whole lot of you O'Kanes are sharp."
"That we are," she teased.
The old man squinted at her. "I heard Dallas had himself some trouble, though. Should I be worried about moving out to the edge of the sector? Is the place coming down around our ears?"
"No more so than usual." Lex gathered the cash and credit sticks in one hand. "Anything else you're on the lookout for? Just in case I stumble across it?"
"I've got a new customer, a collector. He'll pay top credit for pre-Flare videos. Westerns, he wants. Cowboys and outlaws." Walt showed his disdain for that preference with a loud sniff. "Fools with more money than sense. But fools make my living, don't they?"
"We've all got our something." Some people wanted porn, others wanted priceless art. And others wanted vintage Clint Eastwood. "I might be able to scrounge up a few. Keep in touch."
Walt followed them back through the labyrinth of crates and boxes to the back door, and Lex lingered outside long enough to hear the click and scrape of every lock and chain. "Got plans?" she asked Mad, her hands in her pockets.
"That's what I was about to ask you." He nodded to her jacket. "I saw you got credits."
She still had her fingers wrapped around the paper and plastic in her pocket. She pulled out the handful and shoved it at him. "You and Doc can split it. You know the drill."
"Doc's got a girl who can use some of this tonight." He folded the bills before dumping the credit chips into his pocket. "Pregnant. She almost drowned in the river trying to get out of Two before—"
Lex closed her eyes, as if doing so would shut out the words, as well. "It's better if I don't know, Mad."
"You're doing good work, honey, helping people who need it. Why don't you ever want to hear that?"
Because it wasn't her job. Because it wasn't enough. Because Dallas would make her stop—or worse, try to throw in with her and do more. "This is the way I want it."
"Ah, Lex. All right." Mad threw a friendly arm around her shoulders and tugged her to his side for a brief hug. "You gonna let me walk you back to the compound?"
"That wouldn't be very sneaky," she demurred. "I've got to slip by Dallas somehow. I'm not supposed to be out after dark."
"Well, be good and sneaky, then." He squeezed her shoulders. "I know you can take care of yourself, girl, but have some pity on the rest of us. Dallas roars around like a lion with a thorn in his paw when he thinks you've been putting yourself in harm's way."
She'd planned to wait until morning to run her errand. She'd tried, even, but in the end she couldn't. "Was I supposed to let a sick man huff and puff all night just to keep Dallas from flipping his shit?"
"You snarl and snap all you want, Lex. I know your dirty secret." Mad laughed and poked her in the chest. "You have a heart."
Now that she couldn't let stand. She grabbed his finger and bent it back until he winced. "What I have is money, along with a tiny bit of a conscience. That's not the same thing."
"We live in the slums of paradise, sweetheart." Mad looked down at the O'Kane logo tattooed around her wrist—the same logo inked around both of his. "Do you know what the street value is on a tiny bit of conscience? Don't undersell it."
"I only have it because I can afford to." She hated the almost frantic edge that tinged the words. "If I couldn't, you'd better believe it'd be gone."
"You can afford it." His words were intent, a quiet answer to the desperation she wanted to hide. "You're an O'Kane. Hell, you're the next best thing to the O'Kane."
"Don't let him hear you say that." Lex took a step back, then another. "If Dallas finds out we were out tonight, do me a favor, huh? Don't tell him anything."
"You asking me to lie to the king of Sector Four?"
"Hell, no. Just keep some shit to yourself." She flashed Mad her most irreverent smile. "Buck up. I've been doing it for years, and I'm still kicking."
If Dallas O'Kane had an ounce less self-control, he'd have found a way to plant a tracker on Lex to preserve his peace of mind.
The tech existed, though most people would have to give up eating for months to get their hands on it. In the four decades since the solar storms had obliterated life as humanity had known it, technology had become a luxury enjoyed by the privileged and the powerful—or those willing to cater to vices the powerful were privileged enough to be allowed to enjoy.
Dallas had gotten rich off other men's vices, for all that he allowed himself only a few. The fantasy of tracking Lex was one of them. Eden was the morally righteous city of the future—they must have come up with a hundred ways to keep tabs on the many sins of their citizens.
Not that they needed to trouble themselves with covert surveillance. The Council tracked their sheep right out in the open, like any self-respecting theocratic oligarchy. No one dared to breathe a word of protest, even when the councilmen parked their intrusive little spy drones right up some poor bastard's ass.
Sometimes Dallas envied them the bliss of blind obedience. Sometimes.
Liar, whispered a taunting inner voice. Dallas ignored it and dropped the butt of his cigarette to the cracked pavement, grinding it under the heel of his boot. He was all but invisible in the shadow of the garage, but from here he had a good vantage point of the side gate. If Lex was going to sneak back into the O'Kane compound, this was the likeliest place.
Blind obedience would never be a problem for Dallas as long as Lex was around, so any tracking mechanism he planted on her would have to be covert. Something unobtrusive that could be sewn into her favorite leather jacket or those shit-kicking boots with the heels that made her legs go on forever.
If she found out, he'd be the one getting kicked, and the fantasy of Lex coming at him with violence and passion all twisted up was a vice he didn't have time to indulge.
But fuck, it was a hot fantasy.
The scuff of boots interrupted his reverie, and Jasper's face flared out of the darkness as he lit a cigarette. "Last shipment's on its way. We had to siphon one of the trucks for enough diesel to run the club's generators, but we managed to keep the lights on 'til closing."
"Good work." Keeping the club open on blackout nights was worth the hassle. Anyone who wasn't out looting or had finished lining their pockets showed up to watch the girls dance, or to pickle their livers on the lifeblood of Sector Four—O'Kane liquor. "How's your lady handling her first night without lights?"
"Noelle's all right. She doesn't love it, but hey. The sectors are already darker than Eden, right?"
"Damn near every day." Dallas reached into his vest for his battered cigarette case as he studied Jasper. His right-hand man had the easy smugness of a guy getting laid well and often, a fact Dallas might have resented more if Jasper and Noelle hadn't been willing, even eager, to include him in their sexual adventures.
But he wasn't the only one they included. And if Lex had drifted back into the compound through the main doors, Jasper's girl was the one most likely to know where she was. "Don't suppose Noelle's seen Lex?"
Jas shook his head. "Nah, not tonight. But I can let you know if she shows up at our place."
Dallas paused with his lighter open but unstruck. "Does that happen a lot?"
"Often enough." The corner of Jasper's mouth quirked up. "Had to get a bigger bed."
There was a mental image to give any man a raging hard-on. Sleek, hungry Lex climbing into bed with dreamy-eyed Noelle. A sexy, gorgeous sector woman and a soft, curvy princess out of Eden, tangled together. Naked.
And Jasper, the lucky bastard, getting to have them both in his damn bed. "What a hardship," Dallas drawled. "Must be rough."
A creak interrupted his reply. "You bragging again, Jas?" Lex closed the side gate and fixed the man with a challenging look. "Whatever happened to not kissing and telling?"
"Guess I'm not as well-mannered as you thought." He grinned at Dallas as he turned back toward the garage. "Good night. To both of you."
Dallas took his time lighting his cigarette, waiting until the door shut behind Jasper to click his lighter closed. "I'm surprised you're not curled around Noelle right now. You know city folk don't like the dark."
"She has Jasper." Lex was dressed in head-to-toe black and zipped up all the way to her chin. "Besides, I was busy."
"Mmm, busy." Even though his eyes had adjusted to the dark, she was barely more than a shadow. He couldn't see her face or judge her expression, which would have been a disadvantage with anyone else. With Lex, it never mattered. She'd been trained from the cradle to show the world only what she wanted it to see. "We're not under lockdown anymore, love, but you picked a hell of a night to go for a stroll."
"I know. But I brought you something." She stepped into the center of the courtyard and held out her hand. Moonlight glinted off her hair and the small glass jar in her palm. "It's strawberry."
"Jam?" Something that cost more than liquor or tech. Fresh produce was always at a premium in the sectors, since it had to be lovingly cultivated in dry, scorched earth or shipped in from the rustic communes far beyond the city. "Where in hell did you find this?"
"I have my methods." She wiggled the jar teasingly. "Well, do you want it or not?"
Dallas caught the jar and her hand along with it, folding her fingers under his. "Tell me you had backup, Lex."
"I'm not dense, Dallas."
Dallas, not his given name. Not Declan, the two syllables he only heard from her. Tenderness and rage brought them forth, and it was no wonder he had a hard time separating the two. At least now he knew she wasn't completely pissed. Yet.
He could fix that. "Good. Then I won't take you over my knee for sneaking out."
She stiffened, and a rueful, mocking smile curved her lips. "I almost forgot. Property of Dallas O'Kane, whether I like it or not."
Yes. Not a civilized thought, but this wasn't a civilized world, and he'd never pretended to be a civilized man. Letting his cigarette fall to the ground, he snatched the jar out of her hand and twisted her wrist until the moonlight spilled over her tattoo cuffs with the O'Kane logo. "Damn straight, honey. You and everyone else."
"Me and everyone else," she echoed flatly.
He ran his thumb over the skull etched into her skin. "You regretting taking ink, love?"
"No." She hesitated. "But would it matter if I said yes?"
His blood chilled. "O'Kane for life, isn't that the promise?"
"From the day I first darkened your door." Lex tugged at her hand. "I'm tired. I want to go to bed."
Resisting the urge to ask whose bed, Dallas released her and took a step back. Personal space, it turned out, wasn't optional when it came to Lex and his self-control. "I'll find out when the power's coming back on. We'll need to push Jas and Noelle's party back until it does."
"I'll take care of it." Lex cradled her wrist, rubbing it gently, as if to erase his touch. "I always do, don't I?"
"You always do," he agreed, closing his hand around empty air. The harder he clutched at her, the faster she slipped away. It had always been true, but it had gotten worse since she'd been shot. Money could buy regenerative technology that healed flesh, but nothing could rid him of the image of her bleeding out on the club's stage.
He couldn't stop tightening his fists, even when he threatened to crush her.
"You heard me." Lex took one last gulp of her water, capped the bottle, and tugged on the oiled leather of her waistband until her pants were riding low, almost off her hips. "Right across here."
Ace wheeled his stool closer and studied her bare abdomen for a moment before flicking his dark gaze up to meet hers. "Lex, honey. You're the light of my life, so I ask this with love. Are you fucking high?"
O'Kane for life. Dallas's words, and they hadn't stopped reverberating in her head for three goddamn days. "Just showing my dedication to the cause."
"Uh-huh." Ace folded his tattooed arms across his chest. "And what cause is that, sister? Giving our fearless leader some sort of cardiac event?"
"Why would it do that? It's not a mark." Though it'd serve him right if she went ahead and had Ace wrap the ink around her throat for all to see. "Call it a tribute."
"A tribute." Ace huffed and smoothed his thumb over her belly button. "You're asking me to ink Dallas O'Kane's name into your flesh without his knowledge. May not be a mark, but it's still some kind of ballsy."
She'd rather chew off her tongue than discuss her reasons—her highly fucking personal reasons—with anyone, even Ace. "You don't want to? Okay." She sat up on the table. "I can think of three guys right off the top of my head who'd probably do it for free, anyway."
He stared at her, his handsome face slightly less appealing with his mouth hanging open. "You're fucking serious, aren't you?"
She opened her mouth to say yes, but what came out instead skirted uncomfortably close to confession. "He's been threatening me with it long enough. I can't go a damn day around here without him reminding me that he owns me, so I think it's time I reminded him."
Ace frowned. "Threatening you?"
Not quite the right word. "Warning me, maybe. Just give me the ink, Ace."
As careless and vapid as he could be at times, there was nothing shallow in his eyes now, just affection and concern and a steely sort of resolve. "I don't lay marks on women who don't want them, Alexa, not even for Dallas. Tell me this is all your own idea. Swear to me."
He couldn't help the concern, as misplaced as it was. She sighed and laid her hand on his cheek. "You're sweet, but you know I wouldn't let him strong-arm me into this. I'd strangle him with his own belt first."
"Maybe you would at that, doll." He caught her hand and laid a smacking kiss on her knuckles. "But you owe me for threatening to let someone else defile one of my canvases with inferior work."
"Great, now I'm an inanimate object." Lex pushed her pants low again and lay back, pillowing her head on her arm. "You know I'd never actually let anyone else near me with a needle."
"I should hope not." Ace studied her for another moment before spinning his stool to rummage around on the table behind him. "Fine, girl. Did you have any ideas about the particulars, or are you going to let me do my thing?"
"I want his name. The rest is up to you."
"Which name?"
Lex stilled. Oh, it was tempting to take things all the way, to write his given name on her skin. But there was a difference, subtle but certain, between belonging to Dallas and belonging to Declan. One was simple, a role she should have already taken on officially. The other…
The other was forever.
"Dallas," she whispered.
"Dallas it is." Ace rolled back to her side with a fistful of pens and markers. "So. Dare I ask what the lug did to piss you off this time? Seems like he's been too busy to get in trouble."
"He always finds the time." She tugged at a short, dark lock of hair that curled over Ace's ear. "What about you? You've been hiding out lately."
"Busy, love. That's all." He uncapped a pen and frowned. "Nope, the angle's wrong. Hop into the chair so I can make myself comfy between your thighs."
Ace's flirting was far more forced than his usual casual overtures. Lex arched an eyebrow at him as she slid off the table and shimmied out of her pants. "You're trying to change the subject."
"There's a subject more interesting than your thighs?"
"Hard to believe, but yes."
Ace swung around to tilt the chair back, then situated himself on the rolling stool between her knees. "You missed a show in here yesterday, sister. I laid the last of Noelle and Jasper's marks."
Lex curled her fingers around the leather armrests. "How did you pry them apart long enough to finish the tattoos?"
"It was damn near an act of God, I'll tell you that." His pen tickled her skin with the first slow stroke. "Not that I mind the show. But why am I telling you? You know how hot they are together."
"If you like the idea, you should try it again for real." Lex licked her lower lip. "Noelle's getting so bold. She doesn't even whisper anymore when she asks Jas to hold me down and fuck me."
"Fuck me, Lex." Ace glared at her from under the rakish fall of his hair. "You trying to get my hands shaking? I'm making art here."
"You deserve a little teasing now and then."
"I suppose I do." He edged the lace of her panties down and continued his sketching. "Oh well, we'll all get a show in a couple nights. How's the party planning coming along?"
"Fine." Everything exactly the way Jasper and Noelle wanted it, a fitting celebration to the beginning of their life together. "You bringing a date?"
"And deny everyone their chance at me? That would be selfish."
"Uh-huh. You're not nearly as convincing as you think you are, you know. At least, not to me."
Ace tried to scowl at her, but the expression didn't fit his face. By the time he capped the marker and reached for one with a finer tip, the corners of his mouth were curving up again. "Didn't there used to be a saying about glass houses? I always wondered about that, to be honest. Was life really so easy before the storms that people lived in glass houses?"
"It's a metaphor, honey. About hypocrisy." She winked at him. "Not that I would know anything about that."
"Mmm." He bent over her abdomen, his brow furrowed with concentration as the narrow tip of the pen glided over her skin. "Don't throw stones, Lex. I'm busy building your glass house."
That was one thing she liked about Ace—he didn't judge, but you sure the hell couldn't put one over on him. "You really think it's a mistake?"
He shrugged. "Depends on what you're trying to accomplish, doesn't it?"
"I don't know," she admitted. "Maybe…I want to show Dallas that he should be careful what he wishes for."
Ace pursed his lips and said nothing.
Fine. "Maybe I want to show myself, too. Fair enough?"
"I think it'll be educational all around." He flashed her a wicked grin. "And, sister? Between your body and my art? It's going to be fucking fantastic."
Educational, he'd called it, and she suspected he was right. Dallas would lose his shit, of course—good or bad, that much was a certainty, not a possibility. Either way, things would change.
They had to change.
Lex leaned her head back and closed her eyes. "Here's hoping."
"Oh, Lex."
At least Noelle was laughing. Lex cocked her hip and studied her healing skin in the full-length mirror. "Don't sound so scandalized. It's just a tattoo."
Noelle rested her chin on Lex's shoulder, her gaze fixed on the mirror. Dallas's name stretched between Lex's hipbones in elegant, intricate calligraphy, the swirls and flourishes melting into thorny vines. Tiny rosebuds nestled amongst the sharp points, some caught on the edge of bloom but most still tightly furled.
"It's beautiful," Noelle said, her voice thick with amusement. "And clearly Ace's work. The thorns are so real, you'd think you could prick yourself on one."
"So it meets with your approval?"
"I didn't say that."
Lex turned and eyed the fresh ink winding across Noelle's throat and collarbones. "It's not something settled," she murmured. "Not like yours. But it's a push, one he can take however he wants."
"Mmm." Noelle's fingers drifted up to brush her new tattoo, almost as if she couldn't help the gesture. "Did you guys have another fight? I heard you went out the night of the blackout."
"I had something to unload." Lex eased by her and dropped to the bed. The little orange kitten curled on a pillow mewled his protest at being jarred, and she soothed him by stroking one fingertip in a tiny zigzag between his ears.
"To sell, you mean." Noelle tilted her head. "Something from your closet?"
"No, something new." She told Noelle about the deal, and about the solar converter she'd nicked from a loud-mouthed drug dealer from Sector Three. "I figure Walt needs it more than that asshole. But I had to sneak around because I don't want Dallas to know, especially that I was in Three alone."
Concern filled Noelle's eyes as she settled cross-legged on the end of the bed. "I don't like it, either. Jasper said everything's breaking down over there now that there isn't a sector leader."
"Not you, too." She nudged Noelle with her foot. "I was in and out before the lights went off. No big thing."
Noelle returned the nudge. "I'm a worrier. I know you need to do it, but promise you'll be careful, okay? I'm not ready to see you hurt again."
Hurt. Shot. Bleeding out from a sniper's bullet. Lex didn't like to think about it, and luckily she didn't really have to. All she remembered was a fleeting moment of pain followed by darkness, and then waking up to solicitous concern from damn near everybody.
Noelle and Dallas had both had a hard time dealing with it. Noelle had grown clingy in her worry, something Lex only managed to indulge out of affection—and with Jasper's help in distracting his lover from the worst of her fretting.
And Dallas… Lex brushed aside the memories of him holding her, stroking her hair, breaking the silence only to assure her that she'd be all right.
Noelle nudged her again. "Lex? Did you guys have another fight? Is he being awful?"
Lex shook herself and laughed wryly. "He's being Dallas. He's being…" She let the words trail off. He thought she didn't know what he was doing. That he'd been spending time and resources looking for a way to get to Gareth Woods, the councilman who'd sent a sniper into their sector.
Part of her wanted to encourage the hunt—the man had, after all, hurt Noelle—but she knew Dallas too well. He didn't want to stop Woods because the man had proven himself a danger to the gang.
He just wanted the fucker dead.
Lex rubbed at the goose bumps that rose on her arms. "Are you ready for tomorrow night? Ace is going to cry if you and Jasper don't get it on and let him watch."
Noelle still blushed as pink as any innocent city girl, but the low laugh belonged to the woman Lex had watched bloom in the freedom of the sectors. "Ace doesn't want to watch, he wants to help. That's where he likes to be, isn't it? Right in the middle."
"Mmm, he's very jealous of me and my standing invitation into Jas's bed."
"Only because he loves having Jas boss him around."
Lex would be willing to bet Ace found corrupting Noelle an equal or greater thrill. "You like him?"
"Sure." Noelle shrugged and toyed with the hem of her jeans, folding and unfolding the denim. "I like Ace. I like messing around with him. I like that it can be about joy and pleasure." Noelle smiled self-consciously. "But he's not Jasper."
Not just someone special—the one. Lex funneled her tiny spark of jealousy into a groan. "It's a good thing you went and got marked, baby girl, because you're hopeless."
"Uh-huh." Noelle traced one of the small rosebuds on Lex's hipbone. "Talk to me after you've rubbed Dallas's nose in this." Her smile widened. "At least that'll put his face right where you want it."
"Dirty, but effective. He likes eating pussy almost as much as you do."
Oddly, the tease sobered Noelle. She caught Lex's hand, her blue eyes deadly serious. "No, I like you. You know that, right? I don't care if Dallas is the boss or the king or a god. You always have a place with me and Jas, and Dallas can go—" Her lips pressed together, as if the effort to find words to encompass her anger actually hurt.
Lex had to swallow around the tight lump in her throat. "Oh, honey, I know. And you and Jas are great—I love you both—but you have your thing. I'm glad you let me in for a little while now and then, but you're not less when I'm not there. And that's okay. It's good."
"All right." Noelle released her and flopped back on the bed. "You need to teach me some new words. Not dirty ones—angry ones. I could use a few for my shifts at the Broken Circle."
Lex curled up beside her. "Believe it or not, foul language that's not about sex? Not my best area."
"So who can teach us? Amira? Nessa?" Noelle laughed. "I bet Rachel knows how to outswear all the men. Just like she can outdrink them."
"She's kind of busy these days. That new guy—Bren's friend from the city."
"Cruz?" Noelle propped her head on her hand. "You know, I'm not surprised. Not even a little."
"She wanted a prince," Lex agreed softly. And who better than a man who'd given up his life in Eden to bring a sniper to justice, to avenge attempted murder? "All the more reason to be a bit gentle with Ace right now, yes?"
Sympathy narrowed Noelle's eyes. "I thought he was into Rachel, but I can never tell with him. Sometimes I think he's just half in love with everyone."
Lex knew better. She and Ace were more alike than either of them let on, and maybe that was ninety percent of the problem—that they never let on.
She sat up with a sigh and rubbed her hands on her jeans. "I've got to get going if I'm going to find someone to cover my shift tonight. If I go on stage and flash this goddamn tattoo, there'll be fireworks. The wrong kind."
Noelle leaned up and kissed Lex's cheek. "We'll have a girl's day soon, okay? Next week, after Jasper comes down from the high of seeing his ink on me."
"You know it." If things went south with Dallas, Lex would need them more than ever.
It wasn't the first time he'd had to fight for his place, but it had to be the most honest.
Cruz easily avoided a telegraphed punch and used his opponent's momentum to swing him toward the edge of the cage, face first. Dominic slammed into the steel bars with a grunt of pain before staggering back.
Out of respect to the O'Kane logo wrapped around the other man's wrists, Cruz didn't press the advantage. There was a delicate balance to this sort of battle, a line to walk between scorn-worthy weakness and too-dangerous strength. If he wanted to find a place among the O'Kanes, he had to prove he could hold his own, but he couldn't humiliate them.
Not even this one, who whirled around with eyes brimming with cruelty and rage. He swiped the back of his hand across his mouth, streaking blood across his cheek. "Cheap shot, city boy."
The jab didn't sting like it had at the start, if only because Cruz had heard it so many times. Sometimes fond, sometimes suspicious, and sometimes—like now—practically an expletive, but always the same. City boy.
Cruz didn't let his irritation show. Bland would piss the man off worse, but it might bring the fight to a close. "I thought there were no rules in the sectors."
"Not a rule. Just shows what a pussy you are."
"No rules means no such thing as a cheap shot."
Dom grinned blood. "So you're stupid and ugly."
It was so sad an attempt, Cruz almost felt bad for him. Stock insults, spit out in fear and desperation, but it was the hot anticipation in Dom's eyes that wiped away any pity. He wasn't like the other O'Kanes, fighting for fun or glory or competition or even just for the hell of it. Dom wanted to hurt someone. Physically, mentally, it didn't matter.
And with that realization, Cruz had had enough of playing and verbal banter. He struck, lashing out so quickly his opponent didn't have a hope of blocking. A fist to the solar plexus, a blow to the face, and a swift kick to the side of Dom's knee, and the bastard crumpled into a heap.
The warehouse went silent, except for Dom's pained groan.
Cruz had moved too fast. Usually there were cheers when one of the fighters went down, but the onlookers hadn't caught up with what had happened yet. The people in the sectors were used to street brawlers and cage fighters, hard, hungry men who'd grown up malnourished and scraping to get by. Not men who had been taken from their cradles, handed over to soldiers and given perfectly calibrated nutrition, carefully planned training…
Eden had spent twenty years turning him into a lethal weapon and another ten honing his edges. Now he was fighting in cages. It didn't seem fair. To anyone.
The silence broke on a female cheer, swiftly joined by two more. The O'Kane women, making their appreciation known from the couches where they held court. As if they'd popped a bubble, sound rose all around him, shouts and cries and dozens of people fighting over bets placed and lost.
The cage door rattled, and Cruz turned in time to see Rachel pull it open. She carried two bottles between the fingers of one hand with an ease that spoke of practice, and a pleased smile curved her lips. "I came to rescue you."
Beyond her stood a tight knot of women, each one eyeing him with greedy assessment. Nothing personal there, merely the desire for a hard body and expensive presents. He knew the type because they'd made up the bulk of his bed partners over the years. Faced with the choice between using a woman and letting one use him, he'd always opted for the latter. In the end, they cost as much as the hookers, but at least they had a choice.
It was all still empty. Shallow sensation, and nothing compared to the way Rachel could warm his body with just her smile. She knew him, talked to him. Liked him. Accepting one of the beers, he smiled back. "Can we get out of here? I need to cool off."
She glanced down at the motionless man on the mat with an exaggerated wince. "Sure. I don't think Dom'll mind."
Dom would be lucky to get that knee under him in the next hour, and Cruz couldn't stir an ounce of guilt as he stepped from the cage and swept up a towel. "Maybe outside?"
She folded her fingers around his. "I know a place."
Rachel pulled him through the crowd and down a back hall, which was thumping with music and lit with red light. The darker corners writhed with moans and flashes of bare skin, people who preferred a little privacy over the open main floor. To Cruz, even the shadows seemed criminally indiscreet, but he was starting to suspect most of Sector Four considered sex less fun behind closed doors.
"This way," she murmured, staring straight ahead until they reached the end of the hall—and a door that led out onto a set of pitted exterior stairs.
Cruz followed her up three flights and found himself on the roof of one of the tallest buildings in the sector. In the darkness, he could see twinkling lights for what seemed like miles in either direction. "Not a lot of original buildings in this quadrant, are there?"
"No." Rachel leaned against the low wall edging the roof. "When I used to look out toward the sectors when I was a kid, all I could think was how dark they were. Now it all seems so bright."
"They're a lot brighter than they used to be." He tossed the towel over his shoulder and leaned next to her, close enough to brush her arm with his own. "I used to see them from the air. They flew us in one weekend a month for classes inside the city, but only at night."
She looked up at him, her eyes brilliant in the moonlight. "Do you miss it?"
It wasn't the first time someone had asked him the question, but it was the first time he really thought about the answer. A lock of blonde hair slipped across her forehead, and he echoed a gesture he'd seen once, reaching up to tuck it behind her ear. The cook at the training base had always done that when his wife's hair escaped its braid, but Cruz had never understood why brushing it back made the man smile.
He got it now. An excuse to touch, affection, and the warmth that came from being trusted with something precious.
He gave her the same in return—the truth. "I don't know. Some of it. I miss flying. No chance anyone in the sectors will get the resources together to get a helicopter or plane off the ground in our lifetime."
"You never know." Her breath blew over his skin as she turned her face into his hand.
He knew. He knew it the way he did most things—because it fell within the parameters of knowledge necessary to complete certain mission objectives. He could recite the dangers each sector represented and list the tools and materials each required to obtain or build various weapons, but he didn't know how to contain the feeling of this woman's face cradled against his hand.
Unacceptable. He wasn't the only one whose pulse raced when she smiled. Bren had warned him of as much the first time he'd caught Cruz's gaze following Rachel across a room. The gang's tattoo artist had been circling, sizing up Rachel like a fortification he wasn't sure he could storm, but Cruz had crashed into the middle of the game before Ace made his move.
And now this. It felt like racing toward a target, knowing that stumbling could give your enemy the lead. Ace was the one with the experience wooing women. He wouldn't be thinking about mission objectives and weapons if he had Rachel alone on a rooftop, nuzzling his hand.
Cruz moved his thumb to touch the corner of her mouth and trace the full bow of her lower lip. "I don't miss it right now."
"Good." She stretched up on her toes, but even that only brought her mouth in line with his throat, and her lips brushed his collarbone. Heat threatened to consume him. His blood boiled and his dick hardened.
A thousand things he could do to her rose up from that dark place inside him, all the things the men he'd worked for had condemned in rough, angry voices before slinking into the shadows to indulge themselves with men and women who couldn't say no.
He didn't want any of those things, not yet. Tonight, he wanted to be soft, slow. He wanted to kiss her knees weak and know what it felt like to have her tremble between him and the wall. Carefully, he cupped the back of her head. "Look at me."
She was already shaking, but she met his eyes boldly, without shying away, and it hit him almost as hard as her touch. People in Eden never really looked at each other. Not like this, open and without shame, daring the other person to see into them, through them.
Cruz didn't want anyone seeing through him, so he was the one who broke, sweeping down to catch her mouth with his own.
She made an encouraging noise in the back of her throat as her lips parted and her hands slipped around him to tease just under the waistband of his jeans. A heartbeat later, her tongue touched his.
The darkness rolled up again. He could have her. Turn her around, bend her over the low wall, and fuck her fast and hard until her screams floated all the way to Sector Three. He could urge her to her knees, twist all that shiny blonde hair around his fist and find out if she still stared at him, open and brave, while he pushed his cock between her lips and jerked off in her mouth.
No. Kisses. He concentrated on kissing her, licking her, learning the taste of her lips and what made her moan. He'd do this right. Slow and hot and respectful, with no stumbling. Not when he could feel Ace dogging every step, waiting for him to fail.
No one knew how to put on a party like Lex. Hell, no one knew how to put on a show like Lex.
The party room had never been subtle, because Dallas had never been a subtle man. It was a room furnished for sin—for one kind in particular—and he spared no expense in indulging this vice. He'd built a playground for adults, with a hundred accessories to spice up sex and every surface begging to be defiled.
Lex had turned that blatant offer into a silken promise. Dallas wasn't sure how—something with the softer lighting, new decorations. Hard leather benches with heavy D-rings were now buried in soft cushions, the sumptuous fabrics alongside the harsh silver chains somehow a perfect celebration of the couple of honor.
Noelle and Jasper were enthroned next to Dallas on the plush couch that dominated the raised dais. Jasper looked smug as hell in leather and denim, and Noelle was taunting every man in the room with a frilly scrap of white lace that bared endless skin, framed her gorgeous tits, and showed off the intricate black tattoo wrapped around her throat.
Ace had outdone himself with that one, working Jasper's name into a delicate web of lacy curls that looked like an expensive choker from ten feet away. Every time Dallas glanced to his left, Jasper was staring at the damn thing like a dying man catching a glimpse of salvation.
Jealousy formed an ugly knot in Dallas's gut, especially with Lex holding down the opposite end of the couch, sleekly beautiful in a little red dress and acting like Dallas didn't fucking exist.
That was fine. That was just fucking fine. Dallas could have any woman in the room on her knees for him by twitching a damn finger. For all the soft-focus lighting and pretty hors d'oeuvres, the night would devolve into fucking soon enough, and that would take the edge off his temper.
It was an O'Kane party, after all.
Noelle's soft laughter washed over him from where she leaned away from Jasper, her head tucked close to Lex's. Dallas nudged his friend. "How you holding up, old man?"
Jasper finished his drink before answering. "Parties aren't my thing. But this is Noelle's night."
Dallas eyed the fresh ink on the inside of Jasper's arm. Noelle's name, in Ace's inimitable style. "Not just hers."
Jasper followed his gaze and nodded, though his words contradicted Dallas's. "The ink is mine. The party's hers."
That, Dallas supposed, wasn't worth arguing. People had been drifting up to the dais all evening long with congratulations and gifts, and most of it had been heaped on a glowing Noelle. "Fair enough."
Movement at the door caught Dallas's eye—Bren, with his seemingly ever-present shadow trailing him. Jasper was Dallas's right-hand man, and Brendan Donnelly was Jas's mirror. The strong, silent man who stood at Dallas's left, his cold-blooded intellect a good balance for Jasper's more tempered compassion.
The girl hovering just behind Bren's left shoulder might as well have been Noelle's mirror. They'd come under Dallas's protection within a week of one another, but Noelle had fallen from the privileged grace of the city, and Six—if the girl had another name, she refused to give it—had been dragged out of the hell of Sector Three. Noelle was sweet softness in white ruffles, and Six was nothing but wary, hard edges and baggy clothes that covered her from her chin to her borrowed boots.
Her eyes were wounded. Broken, maybe. Sometimes Dallas woke from nightmares where Lex stared at him like that, shattered and hurt because the need inside him had crushed her.
Bren grinned as he approached the dais, one arm behind his back. "Especially for you, Noelle," he said, presenting her with a small flogger festooned with a red bow.
It had a multitude of tails, all light, butter-soft suede, and Noelle flushed a pretty pink as she caught one of the tails and rubbed it between her thumb and forefinger. "It's beautiful."
Lex leaned forward to peer at the whip. "Stuart make this?"
"He did." Bren dipped his head. "Thanks for recommending him."
"No problem." She brushed the back of her hand over the braided handle, her expression contemplative. "He does good work."
"That he does," Dallas agreed, watching one tail slither over Lex's skin. Wrapping leather around that woman's body could be a full-time hobby, one to which he'd gladly devote himself. It was an effort to tear his gaze away and smile at Noelle. "Bren knows his toys, kitten. I think you'll like this one." Jasper would like it too, once he had Noelle stretched in front of him, writhing through the pleasure she took from pain.
Jasper set aside the flogger and folded his hand around Noelle's. "Should we ask Bren to dance?"
"It's only polite." Noelle dropped a kiss to Lex's cheek before hauling Jasper to his feet. "Six, do you want to dance?"
Her dark eyes widened just a fraction, and then she was giving Noelle that look, the one Dallas had seen on the poor girl's face a dozen times. It screamed, You cannot be for real, and sometimes it seemed like that was the only look anyone got from Six.
Except Bren.
Dallas gestured to a chair tucked in a dark corner on the dais. It was far enough out of the way to give the wary woman a little privacy, but not situated so that she'd have to worry about being cornered. Not with him—and Lex—between her and the rest of the room. "Why don't you park yourself over there, Six? Watch until you feel like joining in, eh?"
After an awkward moment, she nodded jerkily and mumbled something that sounded like a congratulations as she slipped past Jasper. Dallas arched an eyebrow at Bren, who threw a wave over his shoulder as he followed Noelle out onto the floor.
"They left you alone with me," Lex muttered. "I guess you'll be making them pay for that later."
Dallas laughed and stretched his arm across the back of the couch. "How do you know this wasn't part of my plan?"
She moved fast, and her hair spilled over her shoulders to tickle his cheek as she straddled his thigh. "Was it?"
It didn't matter what his plan had been. When Lex's perfume hit him, his cock got hard and his plans got muddled. He slid one hand up her leg, edging his fingers under the hem of her dress. "It sure as fuck is now, love."
She slapped his hand away.
He couldn't help his grin. "What's the matter, Lex? Don't want to ride my fingers?"
"Mmm." She leaned down until her lips grazed his ear. "I'm not that easy."
Nothing about Lex ever was. "Congratulations on your protégé's big debut. You were right, back when we took her in. She's gonna settle down and make Jasper real happy."
"Told you so." Lex slipped a hand between them, pressing her fingernails to his chest through his shirt.
Her dress rode up her thighs, and Dallas braced both hands on her hips and raised his leg, grinding up against her. "And you don't get tired of being right, do you?"
"With you? I've learned to take what I can get."
It was a challenge, one he couldn't keep himself from answering with one hand cuffing her throat. Gently, so gently, but he liked the way his fingers looked wrapped around her neck, with his thumb along the opposite side. A collar of his own making and a gesture of dominance, even with his grip soft enough to caress. "You should be careful what you wish for."
For some reason, it made her laugh, though the sound melted into a moan.
That was better. "Keep rocking. I like having you squirming on my thigh."
Her eyes drifted open, oddly intent as they focused on his, and the rest of the room vanished. Lex's clever, intimate lighting, her carefully set stage, the heat in his blood—all of it conspired to melt everyone else into the background. "Gonna slap my fingers again?"
"I think…" Her throat worked under his hand. "I think I'm going to go dance."
He could tighten his fingers. Keep her with him. That was the eternal battle, the constant temptation. "You could do that."
"What do you want?" Lex reached down and rubbed her palm over the hard bulge of his cock through his pants.
People were watching them. Friends, members of his gang that might as well be family but would always be his. He was Dallas O'Kane, leader of Sector Four, and he was expected to get everything he wanted.
Which meant he was only allowed to want what he could get. Easy things. Casual things. Her fingers around his dick, her mouth, sucking him deep.
Not enough. Not tonight. "I want you to take off your panties."
She rose with a shiver, hesitating only a heartbeat before easing her thumbs under her skirt. The fabric rucked up a little, and she dragged her panties down. The skimpy black lace fell to her knees and then her ankles, tangling around the tall spike heels on her shoes.
For one breathless moment, Dallas could only stare at her, high on the thrill of this woman's obedience.
"Hell, yeah! Throw me your underwear, Lex!"
Lex started, as if Ace's drunken words had drawn her out of a fantasy, and she threw him a glare that was more flustered than angry as she kicked free of the lace. "You don't deserve my panties, jackass."
When Ace jerked to a halt two steps from the dais, Dallas realized he was glaring at him, too. Belatedly, he smoothed his features, but it didn't diminish his urge to smack the irreverent artist. "You're pushing your luck, Ace."
"I'm too pretty to kill," Ace drawled, full of fake bluster and confidence as he sprawled on the edge of the platform. "But if you two were having a private party…"
"If it were private, we'd go someplace else," Lex said quickly.
She was right, much as Dallas hated it in this moment. Just beyond Ace, Noelle was pinned between Jasper and Bren, their dance a slow grind. She looked blissful under their attentions, her skin already flushed with the slow heat of arousal.
The highlight of any party celebrating a couple taking marks tended to be the couple taking each other, a public consummation played out in loving, explicit detail. This wasn't a time for private moments. It was a time to celebrate Jas and Noelle and their crazy, dirty love.
Telling himself it was about them and not the buffer they provided, Dallas grinned up at Lex. "Think we can lure the happy couple back? Or should we start without them?"
But the moment was gone, and Lex's answer was light, breezy, with no hint of her previous intensity. "Why don't we just play it by ear?" she asked as she stepped off the dais and headed into the crowd.
Ace flashed him an apologetic look. "Sorry, boss."
Dallas sighed. "Get lost. Go find some woman dumb enough to let your face between her legs."
"Oh, you mean damn near all of them?" Ace sprawled back on his elbows. "The trick is having a dexterous tongue, you know. If you brooded less and talked more, yours might—"
Dallas raised an eyebrow and dared Ace to finish the thought.
"…I think Amira's flagging me down," Ace said instead, coming to his feet in a rush. Before Dallas could say another word, the smartass disappeared into the mass of dancing bodies, vanishing as surely as Lex had.
Dallas tensed to follow, but forced his muscles to relax. He stretched both arms across the back of the couch and sprawled out his legs, every inch the lazy king surveying his court. Dallas O'Kane didn't chase after women who ran. Dallas O'Kane lifted a finger and women came running.
"I don't know how you're still in charge," a quiet voice murmured from behind him.
Craning his head, Dallas met Six's gaze and stilled his angry retort when he saw the honest bafflement in her eyes. As clumsy as the words were, there was a bone-deep need to understand hidden beneath them.
She'd come into adulthood under the brutal hand of a man too weak to hold his people without abuse and violence. Of course she didn't understand the obedience that came from loyalty and respect instead of crippling fear.
So he tried to explain. "This is my family, sweetheart. These are my people. I'm in charge because they trust me to make life a hell of a lot better for them than it would be without me. I don't need to beat them into line, and I don't need to prove I'm the strongest."
She blinked at him, her eyes huge and painfully wary. "Everyone needs to prove they're strong."
"The truly strong only have to do it once." But no comprehension showed in her eyes. Maybe you couldn't explain safety to someone who'd never experienced it. Dallas contented himself with a smile and a shake of his head. "Stick around, Six. We'll revisit the topic every couple months and see if you've changed your mind."
From the way she watched him as she curled deeper into the chair, she thought he was insane. She probably wasn't wrong. As he settled facing forward again, his gaze caught on Lex moving toward Noelle, and his dick strained against his fly.
He was a liar. If he didn't have to prove he was in control, he'd be down there already, sliding a hand under Lex's dress while Noelle writhed against them both.
Strength. Control. Two things he needed more than life. Two things Lex shattered when she was around.
God help him, Six was right. He was insane.
"You're in my spot."
Bren laughed at Lex's words and lifted his head from Noelle's shoulder. "Pardon me."
"Lex, you have to share." Noelle's scolding tone was ruined by her smile as she stretched up and kissed Bren square on the lips. "But I've been waiting for my dance with you, so Bren and Jas will just have to deal with it."
"I don't share," Lex grumbled as the men melted away, headed for the bar in the corner.
Except the words weren't true. Share—that was one thing she always did, without fail. It was the secret to maintaining the harmony in their little gang, sexual freedom and pleasure without jealousy. Lex had always excelled at it, getting close but never too close.
So what the hell had happened?
She pressed her face to Noelle's cheek. "I'm losing my mind. I don't know if I'm cranky because I'm horny or because Dallas is driving me nuts."
"Aw, honey." Noelle wrapped her arms around her. "What did he do now?"
"I don't want to think about him." Lex drew her thumb over the new tattoo framing Noelle's throat. "This is beautiful on you. Did I tell you that?"
She shivered. "Ace works magic. I swear, it feels like more than just ink."
It must, because it seemed to have changed the way Noelle and Jasper looked at one another. "I'm happy for you."
Slender fingers tangled in Lex's hair, and Noelle pulled her down for a long, slow kiss. "I'm horny too," the other woman said against her lips. "You know Jasper's going to spend all night letting me stew before he gets around to fucking me."
"And you'll love every second of it," Lex said. Noelle was already soft against her, open and hungry in a way she recognized.
"Especially if you help him." Noelle dug her teeth into Lex's lower lip. "Are you going to help him?"
The two of them together burned so hot, and it would be easy to fall into them, to borrow a little of that fire for a while. Easy to walk away when it was over, too, secure in the knowledge that Jasper and Noelle had each other to hold.
As simple as it was arousing, as satisfying as it was safe. "Help him fuck you?" Lex asked softly, drawing aside the lacy white strap of Noelle's dress, baring her shoulder. "How would I do that?"
Noelle arched her neck, putting all of that gorgeous ink on display. "I was thinking we could be bad girls. Sometimes that inspires Jasper to hurry."
"So I'm a means to an end?" Lex couldn't keep her amusement out of the words. "I see how you are."
"I'm wretched." Noelle teased her hands over the curves of Lex's breasts. "A wicked, wicked girl."
"More like delicious." Lex watched as Noelle's dress slipped low enough to bare one hard nipple, then bent to circle it with her tongue.
"Oh, oh." Noelle clutched at her shoulders and moaned. "God, I love your tongue."
"More than mine?" Jasper stepped up behind Noelle, wrapped his arms around them both, and stroked Lex's cheek.
Noelle laughed and raised her arms, curling them around Jasper's neck. "Don't be jealous, baby."
"Oh, I'm not." He cupped her breast and met Lex's eyes. "Suck."
A command, but Lex was already so wound up she parted her lips without thinking. Pleasure thrummed in her body, a quick pulse that left her pussy aching as she drew Noelle's nipple deep into her mouth.
Noelle's soft cry drowned under dark laughter. Familiar fingers slid around Lex's waist, strong hands that found the flare of her hips as if every curve belonged to him. "I love watching you make her writhe," Dallas murmured against Lex's ear.
She shuddered. Her and Noelle, sandwiched between Jasper and Dallas. Lex had been here before, and she knew how it would end—with all four of them naked on the floor.
And she was helpless to stop it, helpless in a way she never was when Dallas wasn't part of the equation. Lex tilted her head back on his shoulder, both making room and inviting him to lick the taste of her mouth from the tight, slick peak of Noelle's breast.
And he did, flicking his tongue over Noelle's nipple. When she gasped, he gave her teeth, more than Lex would have used so soon. But Dallas had a rougher touch, and Noelle seemed to like it.
"Fuck," Jasper rasped. He combed his fingers through Noelle's hair and urged her head to one side, baring her neck for a slow, lingering kiss. "I'll fuck you, sweetheart. Nice and hard, the way you like it—" he glanced at Dallas, "—but only if you make Lex come."
Sleepy eyes met hers. "Do you want that?" Noelle asked, already tracing the neckline of Lex's dress. The words held a breathless undertone, a plea for her to play along with the fantasy, the one where Jasper withheld satisfaction until Noelle satisfied every one of their lurid demands.
Oh, the hunger. Lex swallowed a moan and nodded. "I won't make it easy, either," she lied. "You'll have to be so, so good."
Noelle actually shivered, and Dallas chuckled again as he caressed Lex's cheek. "She'll have to be so, so bad. Put her on her knees, Jasper."
He did it with nothing more than a twist of his hand in her hair, as if Noelle's body had been finely tuned to his touch. He sank to the floor behind her, one hand sliding the ruffled hem of her skirt up. "Fingers or tongue?" he asked roughly, then swatted Noelle's ass without waiting for an answer. "Tongue tonight, I think."
No straight-faced adherence to fantasy could keep the glee from Noelle's eyes as she eased her hands under the hem of Lex's dress. But there was something else there too—awareness. Noelle bared only Lex's thighs, holding the fabric tight across Lex's hips, shielding the new tattoo on her lower abdomen.
If Dallas noticed Noelle's precision, he didn't understand the significance. He was too busy wrapping a hand around Lex's throat and whispering silky commands. "Part your legs, love. Let Noelle and her sweet tongue at you."
Lex knew she'd fall without Dallas holding her up. She leaned back, sliding her hands into his pants pockets and drawing in a shaky breath when her ass rubbed against his erection. "This makes you so damn hard," she said softly.
"Of course it does." Dallas stroked the top of Noelle's head. "I love watching her bury her face in your pussy. Tonight everyone's going to love watching it."
They'd drawn stares. Part of it was the attention due Jasper and Noelle, but Lex knew the rest revolved around morbid curiosity. They were watching her and Dallas. Probably had a fucking pool going. Fifty credits says they blow up tonight.
Lex laid her hand over Dallas's. "You feeling a little wild, Declan?"
He tensed behind her, and the fingers around her throat tightened. "When am I not?"
"Mmm." She eased her legs apart. Noelle was there in the next moment, lips soft on the skin of her inner thighs. A tease, nothing more, sweet kisses that tormented Lex and taunted Jasper with the barest hint of disobedience. When Noelle's gaze met hers, there was mischief there, an awareness of her own power.
Jasper pushed Noelle's dress higher, exposing the curves of her hips. His hand slipped past the fabric, up to her hair, and he turned her head, guiding her mouth.
Her tongue grazed Lex's clit, wet and rasping. The sudden sensation rocked Lex onto her toes, arching against Noelle's mouth and Dallas's hand, which was still caged around her throat.
He laughed near her ear, breath tickling heat over sensitive skin. "Look at her, Lexie. Those big eyes aren't so innocent anymore." Dallas's fingers covered Jasper's, tangled in Noelle's hair, and he braced the back of her head before rocking his hips, forcing Lex closer to her tongue.
He was in control. The thought flitted through Lex's mind faster than the helpless zing of pleasure that shook her. And just like the pleasure, it circled around, tighter and tighter. Dallas had the control, and even though she reveled in it, she also wanted to take it.
One day, she would.
Noelle moaned helplessly, and Lex opened her eyes just in time to watch Jasper slide home, his jaw clenched. Noelle's eyes fluttered shut as bliss rolled over her features, and she renewed her attentions, slicking her tongue into Lex with quick, hungry thrusts before sliding up to work her clit with newly inspired dedication.
Dallas flexed his fingers around Lex's throat, but his next rock was more of a grind, rubbing his caged erection against her ass. "They make a pretty picture, don't they? Except…" He moved his hand from Noelle's head to Lex's dress, winding the fabric higher, giving Lex an unobstructed view of Noelle's lust-clouded eyes.
"Better." Dallas slid the slinky fabric over Lex's skin.
Jasper wrapped his fingers around Noelle's wrists, one after the other, and pulled them behind her back. It left her balanced on her knees, rocking precariously as he eased his cock in and out of her pussy. Every thrust jolted her just a little, pressing her mouth more firmly to Lex's wet flesh, turning her gentle, eager caresses into hard swipes of tongue and the barest graze of teeth.
The room might as well have dissolved in a haze. The mounting heat reduced Lex's vision into a series of flashes—ink on skin, pink lips, the wet glisten of Jasper's dick as he fucked Noelle faster. Harder.
"So fucking beautiful." Dallas muttered the words against her cheek, his lips brushing the corner of her mouth. He had her pinned against his chest, her legs splayed wide, held up by the brutally gentle hand at her throat and one iron forearm across her hips. "Come for her, Lexie," he whispered. "Show her she's a good girl and come all over her hungry tongue."
"No." The denial was as much for her as it was for Noelle.
His growl vibrated through his chest, more amused than irritated. "Are you teaching her to be as disobedient as you are?"
"Never," Lex panted. For Noelle, disobedience was a means to an end, a reason for Jasper to punish her until she came.
Jas slowed his thrusts and shifted both of Noelle's wrists to one hand. He leaned over her, pausing to slip his thumb into her mouth before massaging it in a firm circle over Lex's clit. "Get her off. Now."
Noelle hummed her agreement, her tongue slicking over and around Jasper's thumb and then lower, moving in the rhythm Lex had taught her over lazy nights curled together, with or without him, the one Noelle knew twisted her into dizzy knots.
Lex gave up trying to still her hips. They rocked in anticipation of every lick, and the world narrowed even more, shrank until the only things that existed were touching her. Her dress, chafing her nipples with every movement. Noelle's mouth. Jasper's fingers. Dallas.
She came with a cry she could barely hear through the buzz in her ears, but it had to be loud because it burned her throat like whiskey. Like a scream. Pleasure and relief, and beyond it all a hunger Lex couldn't quite understand. A need for more, for less, for something.
The world tilted and took her along for the ride, and she realized belatedly that Dallas had spilled them both to the floor. He knelt a foot in front of Noelle and Jasper, with Lex sprawled across his lap, her knees on either side of his and her face level with Noelle's.
Noelle licked her own lips with a husky laugh before straining forward to kiss Lex. "You didn't make me work for it."
"I tried." Dallas's hands were sliding up Lex's thighs, and she tried to wiggle away.
He laughed and hauled her back, splaying one hand across her belly as he lifted the other to Noelle's mouth. "Jasper?"
"His turn," Jasper whispered, and Noelle parted her lips without looking away from Lex, even as she swirled her tongue around Dallas's fingers until they were slick and wet.
Lex was still squirming when he dropped his hand and stroked her clit. "I told you you'd get a chance to ride my hand. Think you can come again before Jas fucks her over the edge?"
He knew the answer. Sometimes she felt like he knew everything—the only explanation for his raging arrogance. Lex spun around and crawled onto his lap, folding her arms tight around his neck. "You have to make me," she challenged, her mouth close to his. "Can you?"
Hunger tightened his eyes. And something else, too—a hint of danger. She'd challenged him, and he wouldn't back down. Not here, surrounded by his people. It wouldn't matter that most were glued to the spectacle of whatever Jasper was doing to drive those crazy, desperate noises from Noelle's throat.
Dallas O'Kane never let a challenge lie.
He gripped her bare hips and dragged her against him, aligning the unforgiving steel of his cock with her clit. There was nothing slow or easy about his movements as he caught her gaze, held it, and rolled her hips in even, brutally direct circles. "I could make you come so many ways."
"Not with a little dry humping," she lied. Her hands itched to slip between them, to open his pants and bare his cock and then ride him. "Noelle fucked me with her tongue. You have to do better than this."
He just smiled and leaned closer, until his lips brushed hers. "Noelle needed her tongue and Jasper's thumb. I don't. All I need…" He caught both of her arms and crossed her wrists at the small of her back before pinning them with his hands. "Just like this."
The silent, imperious command inherent in the position made her shiver as the ridge of his erection nestled between her pussy lips. Too much, too direct. If he'd been wearing denim, it would have hurt. But he'd donned soft, supple leather tonight, and she was wet, so wet. She took a deep, shaky breath, and that was enough to slide her over the hard line of his cock through his slippery pants.
Her inhalation caught in her throat, turned into something low and hungry.
Dallas captured her lower lip between his teeth and teased his tongue over it. Nothing else—no movement, no rocking, just the tip of his tongue, sliding back and forth and back and forth, slick with suggestion even before he closed his mouth on her lip and sucked softly.
A taunt and a promise, and it wasn't fair that he could do this to her with the tiniest of touches. Lex trembled through another blinding spike of sensation and tried to free her hands.
He held tight.
She struggled without thinking, lightly but still enough to shift her on his lap. Wet leather stroked her clit, and she bit her tongue to hold back a moan.
His gaze held more than a hint of danger now. His cool detachment had shattered, leaving behind a hot-eyed man who bared his teeth in a feral grin. "You want to get away, love?"
Yes. "No." Both answers were true, but neither was quite enough.
He tightened his grip on her wrists and watched her face as if the rest of the room had simply dissolved. Even Noelle's throaty cries of release drifted away as he lowered his mouth to her ear. "But you want to try."
Telling, not asking. The words shivered over her, his voice like fingers on her skin. Truth, but he didn't understand. "I want you to stop screwing around."
"You are so fucking bossy." Rough words, but they came out edged with affection, and he started those steady motions again, grinding her clit against slick leather. "Ask for it. Ask me to get you off."
She wouldn't. She would not. Then the vise twisted, a tense ache that enveloped her. "Please," she ground out. "Please—"
He soothed her with low murmurs against her cheek and moved faster, his fingers clenching every time he rocked her against his cock. He kissed her jaw and her cheek before his mouth found her throat, his lips parting only so he could close his teeth with a hiss of triumph.
The bite was just as delicious as the heat that swept through her. She wanted it all—pain, pleasure, even the anger.
The passion.
Lex closed her eyes as the sensations collided, blistering and undeniable. She came again, and this time it was with Dallas's name on her lips.
Her back hit the floor as pleasure ebbed, and Dallas loomed over her. Noelle sat curled in Jasper's lap a few feet away, both of them as lost in their own world as Dallas seemed lost in her.
He reared back and reached for his belt, but his hands froze as his gaze swept down her body. The ragged hunger gripping his features twisted as his lips curled down and his eyebrows drew together.
Lex followed his stare. Her dress had ridden up, revealing her new tattoo, dark and damning against her skin.
He didn't look happy. He didn't look anything but confused, and she swallowed, suddenly feeling just as spun.
Then she whispered the only words that came to mind. "Happy birthday."
He blinked, but that was all the reaction she got before his face smoothed into lazy amusement, the king of Sector Four at his finest. He might as well have been sprawled on a throne instead of kneeling over her, his hand still crushing his belt buckle. Arrogance rolled off him, and the dangerous promise from before seemed tiny and harmless next to what filled him now.
"You're a few months early," he drawled, tracing his finger over one of the thorny vines. "But that's all right." He lifted his gaze to hers, and the easy warmth in his voice didn't reach those predatory eyes. "I'll take it."
Oh, shit.
Seemed like miracles could happen outside the walls of Eden after all, because he'd rendered Lex speechless.
Not that she needed to talk. Her actions were speaking loud enough all on their own, and so was that ink etched from one hip to the other. Ace's work, without a doubt, recognizable not just by his skill and style but his stubborn adherence to the idea of truth in art.
Trust Ace to turn a simple name into a maze of subtext and hidden messages. Like the rosebuds, so tightly furled, except for the one wrapped around the s. That one looked like it was struggling to bloom in the shadow of his name. The vine climbing the D, on the other hand, was thick with thorns, more than one jabbing into the calligraphic letter. One thorn glistened with a barely visible drop of blood.
That felt about right. Sharp edges and blood, and dragging his gaze from the tattoo only showed him Lex, staring up at him in some confused tangle of brashness and nerves. She might well be too scared to speak—God knew she should be—but she wouldn't show terror with everyone watching.
She wouldn't scratch his face off, either. Probably. Without taking his eyes from hers, he unhooked the carabiner from his belt and held it out. "Bren. My desk, top drawer on the right. Bring what's there."
Bren moved to obey, and the jangle of keys almost eclipsed Lex's words, ground out between clenched teeth. "You wouldn't."
A glance around the room showed plenty of people scurrying to find a way to seem occupied. Half of them were probably straining to hear their words over the music, but most couldn't without edging closer than they were willing to get.
Well, they'd get their show soon enough. He stroked a lock of Lex's hair away from her cheek and wondered if he'd end up bitten for his trouble. "What wouldn't I do, Lexie?"
She struggled beneath him and tried to sit up. "It's not funny—"
He caught her throat, laying his thumb over her rapidly beating pulse as he closed his fingers. Not hard enough to choke, but the precise gentleness of it shut her up faster than roughness would have. She was frozen, half-raised on her elbows, and he leaned down to whisper in her ear. "I'm not joking."
Lex shuddered. "Don't," she rasped. "If you do, you can't take it back."
"Can you take the tattoo back?"
She bit her lip. "I guess I deserve it."
"A fate worse than death, huh?" She'd etched an invitation into her skin, but now he was the monster, dragging her to certain death by the hair. It stirred a dark frustration that spiked when Noelle made an angry noise and reached for them. Before she could open her mouth, Dallas jabbed a finger at Jasper. "You keep your woman out of shit that doesn't concern her."
Jasper locked an arm around her and pulled her back. "Not our thing, remember?" he whispered. "Theirs."
"That's right, baby girl. This is me and Dallas." Lex pushed up into his grip, challenging him not only with her movements but with a bold stare. If he didn't pull back, she'd end up grinding bruises into her own skin, forcing him to leave the mark of his hand around her throat.
No winning there. He loathed the idea of leaving marks on her flesh that weren't purposeful and planned. But the only other choice was retreat, and he didn't know if he could back down with her staring at him. Daring him. She'd get what she wanted one way or another…and maybe that wasn't a bad thing. Not with all he was about to take.
He gave her the lingering victory and locked his arm. He didn't need to tighten his fingers, not with her shoving up into his hand. If she wanted bruises, she'd get them.
After too many long moments, she relented, easing back to gasp for breath. The delicate skin of her throat was red, but she acted as though he'd answered a question. "The collar better not be one you've put on anyone else."
He smoothed his thumb over her ravaged skin. "Look at you, jumping to conclusions. You knew what would come of this tattoo, didn't you?"
"Am I wrong?"
"No. Am I?"
But she wouldn't give in, not that much. She averted her eyes. "Your boy's back."
Bren must have run and taken the stairs three at a time to get to Dallas's office and back so quickly. But he wasn't out of breath, and his expression remained calm as he held out the collar. Dallas accepted it with absent thanks and held it up.
It was some damn expensive custom work, made from smooth, supple leather. Flat at the back, it split into four narrow cords on each side, the top and bottom lengths forming a frame for the pieces woven in and out of sterling silver Celtic knots. And at the front, carved with amazing precision, the O'Kane logo, situated where it would nestle in the hollow of her throat.
A far cry from the plain black leather he'd buckled around women's throats in the past, and Lex would know it.
She swallowed hard and met his gaze. Waiting.
No one interfered. No one would, and that made him move slowly. He swept her hair aside, twisting it around his hand and then up. "Hold this, love."
She kept her eyes locked on his as she braced her hands on the cushion and crept out from under him just far enough to sit. She lifted her hands, fingers sliding over his as she took over holding up the mass of her hair.
He'd seen that look in her eyes. The one that said he'd pushed her past fear or anger into driving, vengeful lust. Never before had he taken what that look offered. Blowjobs and spankings were good clean fun, but he didn't fuck a woman he had to share. Not even Lex.
If he wrapped this scrap of leather around her throat, he wouldn't have to share her—and if he dwelled on that, his hands would shake before he got it fastened. Still moving carefully, he laid the etched centerpiece against the hollow of her throat and admired it for a moment before fastening the collar.
"How does it look?" she asked—low, breathless.
He told her the truth. "Beautiful."
She glanced around, taking note of all the rapt stares, and her voice dropped even lower. "What now?"
Dallas smoothed her dress down before rising to offer the silent crowd a lazy smile. He held out one hand and waited for Lex to take it. She was still wary, unsure of what she'd gotten herself into.
Good. He wouldn't be the only one, he'd just hide it better. He tugged her to her feet and draped an arm over her shoulder. "Now we let Jasper and Noelle have their moment back."
"I don't think it'll matter. Noelle wants your blood." Lex shook her head. "I'll have to talk to her. Later."
A glance at Noelle proved the truth of that. She didn't look like a soft little city girl now. With ink around her throat and her eyes burning with protective anger, she looked like an O'Kane, one who might not be satisfied with his blood if she could get a knee—or something worse—close to his balls. Jasper was talking to her in a low, even voice, but the words didn't seem to be banking that inner fire.
Jasper was either going to have the hottest time of his life tonight trying to tame that, or he'd end up sleeping alone. If he found himself in a cold bed, Dallas really would owe him for fucking up what should have been a good night. "Think Jas can handle her?"
Lex flashed him a look of sharp rebuke. "If you had any question about that, you should never have let him mark her."
He bit back his retort—that the girl who'd stumbled into their midst wasn't the same one slowly bending under Jasper's words and touches, and Lex should know since she'd been partly responsible for that transformation. But he'd seen the hints of this fierce tiger in the clumsy kitten Noelle had been a month ago, and he was confident Jasper could handle anything she threw at him.
It didn't mean he'd always enjoy it, though. "Collared all of two minutes and you're already second-guessing my decisions, huh? You could at least get me a drink first."
She exhaled—it could have been a laugh or a scoff—and nodded once. "Yes, sir." Then she headed in the direction of the bar set up along one end of the room.
Prickly. That was fine. The full impact of what he'd just done was starting to catch up with him, which made the walk back to his couch take forever. The dais was empty, and even Six had abandoned her spot. No one would tread too near with his temper presumably still close to the surface.
If only they knew. The momentary flash of outrage at Lex's presumption had vanished under the gut instinct to turn it to his advantage. He'd missed his window of opportunity on collaring her during the Wilson Trent blow-up, but this time he wouldn't give her a chance to get skittish.
It was a pity that pressing this particular opportunity involved skipping a few key steps. Discussion. Negotiation. The setting of guidelines and the drawing of boundaries. Collaring was ownership, however temporary, and a smart man made sure his idea of ownership fit before trying to shove a woman into it. Doing otherwise tended to end badly.
Lex came back to the dais, a whiskey triple in one hand. The ice clinked as she held it out to him, the perfect picture of submission, ruined only by the glimpse of fire he caught before her lashes lowered.
She reached up, and the collar shifted as the top of her halter dress loosened and fell to bare her chest. The slinky red fabric slipped down to her hips, then the floor, and she stood there, clad only in his ink, his leather, and her high-heeled shoes.
So much for giving Noelle and Jasper back their spotlight. "Thanks," he drawled before patting his thigh. "Care to sit?"
"We can do better than that." She dropped to her knees.
He'd lost count of the number of times she'd blown him right here, just like this, and every memory paled beside the reality of having her on her knees. Burning, like that collar was the only thing holding back the kind of explosion that would singe a man to ash.
Sometimes she was a little scary when she looked at him like that, and fuck if he didn't like it. "I don't know, love. The way you're looking at me, I don't trust you not to use your teeth."
She laid her hands on his knees, slid them up his thighs. "Has that ever stopped us before?"
"Not really." He rested the hand holding his glass on the back of the couch and slid the other into her unbound hair. "Is this what you were going for, Lexie? Is this what you wanted?"
"I always do." His belt buckle clicked, and leather whispered over leather as she drew open the belt. She reached for the button on his pants, the zipper—all by touch, as if she knew this moment too well to even look down.
He tightened his fingers in her hair, a quick tug of warning. "So you're going to swallow my dick like nothing's changed?"
"You want something else?" she asked, pulling against his grip as she leaned over his legs. Closer. "Is that why you asked me to sit on your lap? So I could ride you right here? Now?"
The first time he buried his cock in her, no one else would be watching. He'd been waiting too long to share any part of that first time, even the sight of her coming for him. "No," he murmured, pulling her hair hard enough to edge her chin up. "But being collared means you get my dick when I give it to you."
"Oh." Her hands stilled. "So that's how it's gonna be."
He left his drink balanced precariously on the back of the couch and stroked his thumb over her lips. His skin was chilled from the ice, and her breath burned as hot as her gaze. "Is that a surprise? I remember you saying you knew all about what gets me off."
"Of course." She smiled, easy and bland.
Sometimes it amazed him, how fast she could shutter her eyes. A product of her training from Sector Two, no doubt. Sighing, he released her hair. "That ain't it."
Lex sat back on her heels and folded her hands in her lap. Waiting, silent and obedient and so sweetly submissive they were attracting stares again. Lex on her knees was nothing new, but Lex in a posture of surrender…
This was what he got for trying to play the game without discussing the rules first. She was gazing at him like an empty-headed doll, and he had no one to blame but himself. "Get dressed, Lex. Tomorrow we'll have a talk."
She snatched up her dress but didn't bother slipping into it before she stalked off, through the crowd and out the door.
"Well done, old man," Dallas grumbled before draining his whiskey. The party would go on, and he'd sit and endure their looks and their barely concealed speculation, but by God if one of them dared pity him—
Well fucking done, indeed.
Jasper stared at him in sympathy.  It wasn't overt, but Dallas had known him long enough to see the commiseration beneath his seemingly impassive features.  Then he broke the awkward near-silence with a muttered question to Noelle, one she answered with an eager nod.
At some point, the flogger had found its way from the dais to the main floor. Bren handed it over to Jasper, who tested its weight and balance in his hand before drawing the suede tails slowly through his fingers—and then across Noelle's bare, upraised ass.
The crowd fell silent, and even Dallas held his breath as Jasper began to twirl the flogger, rotating his wrist until the tails swirled in a smooth figure eight.  The tense silence broke when he let the first hint of suede thud against Noelle's skin, and her grateful moan ripped through the room.
A show. The kind that would please his woman but also distract a drama-hungry crowd from gossiping about Lex's sudden departure.
It was working, too.  By the time Jasper began to intensify his efforts, landing harder and faster blows on Noelle's reddening skin, people had either gone back to screwing each other, or they were watching with a rapt attentiveness that left no room for thoughts about Dallas.
And fuck if Dallas didn't owe him for it. Big time.