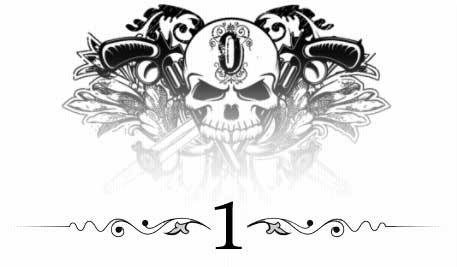 She'd turned into a creeper, and it was all Ace's fault.
Rachel drained her third shot of tequila and fought a losing battle to drag her covetous gaze away from the cage–and the man inside it.
Of course, everyone was watching. It was hard not to when Cruz was setting a Sector Four record by taking on three opponents at once. And he'd apparently decided to go big or go home, because not a single one of the poor bastards had managed to land a solid shot on him.
It wasn't fair when even three-on-one odds couldn't bring a man down.
Rachel half wished she'd laid money on the match, just to have an excuse for her galloping pulse, not to mention the tiny drop of sweat that rolled down the small of her back. But she'd never been good at lying to herself, so there it was. The truth, in mesmerizing Technicolor.
Lorenzo Cruz, stripped to the waist and fighting like his life and dark mood depended on it, was a beautiful sight. Damn near enough to make a woman come from thirty feet away.
A tug on her shirt drew her attention away from the cage. "Show me where you want this?"
Shit, she'd forgotten all about Gunner, their conversation–and, frankly, anything that didn't have to do with licking a path straight down the center of Cruz's chest. "Uh, yeah." She lifted her hands automatically, allowing Gunner to pull her shirt higher. "I know the ribs hurt, but I was thinking my left side?"
"Sure, sure. No problem." He grinned at her. "I can put it anywhere you want."
"A tattoo," she said firmly. "Don't get your hopes–or anything else–up."
Gunner winked, a gesture more playful than suggestive. He knew better than to push his luck with an O'Kane, especially in the heart of their compound. "I'll be a perfect gentleman," he assured her, crouching to get a better look at her side. "So you want a fallen angel right across here?"
"Falling," she corrected. Not just an angel, and not one lying on the ground, her wings broken. That wasn't her. What she wanted to capture was the journey, the dizzy, spinning descent. "I want–"
Someone reached around her waist and jerked her shirt back down into place. Even before she looked down at the brash, beautiful sleeves of ink covering those arms, she knew who it was from the zing of awareness that rocked her.
Ace.
She slapped his fingers and turned to face him. "Hands off, Santana. I'm having a conversation here."
Ace's gorgeous face twisted into a scowl. "Not with him, you're not. Hell no."
It wasn't enough for him to dominate her thoughts, her fantasies. He had to own her skin, too. "Seriously? You think I'm gonna come to you for this?"
He shifted his gaze to Gunner, as if she hadn't spoken. "I thought we had an understanding, man. You got a sudden death wish?"
Gunner raised both hands in clear surrender, and Rachel shoved him out of the way. It wasn't about him anyway, not really. "If you have a problem with my life choices, Ace, have the respect to take it up with me."
Now she had his attention, one hundred and ten percent of it. He was usually so easygoing that she forgot how intense it could be when he fixed his dark gaze on her. "Letting that bastard ink you isn't a life choice. It's a fuck you."
She swallowed hard. "Don't you think you've earned it?"
"Maybe, but there are better ways to say it." He leaned in, the air between them heavy, electric, and even the roar of the crowd around them couldn't shatter the illusion that they were trapped in their own tiny world. "Did you think past sticking it to me? About how long it would take, how much it would sting? How high you'd be flying, with only some fucking outsider there to catch you if you fell too fast?"
"I hate you." The words slipped out, and she immediately wanted to snatch them back. Not because they weren't true–he'd hurt her, more than once, in ways that couldn't have been accidental–but because they revealed too much. How much she cared, when she shouldn't have, not at all.
Her cheeks burned. She turned on her heel and fled, heading for the back hallway and its maze of rooms and exits. Plenty of places to hide until the waves of mortification settled. She'd blame it on the tequila, laugh it off the way they did everything else–
"Rachel, wait."
"No way."
Ace caught her arm and hauled her to a stop. "Fucking hell, woman, stop for a second!"
"What?" She jerked away and smacked her shoulder against the hallway wall. At least the darkness would hide the sudden tears of pain that stung her eyes, though it did nothing to conceal her stupidity. "What do you want from me, Ace?"
"Fuck." His hand hovered over her shoulder. "I want to stop hurting you. But it's the one thing I manage, no matter what I do."
Did he stop to wonder why? To think about all the ways he was in her face, every day, showing her there was nothing he couldn't have if he wanted it? Nothing and no one, including Cruz.
Including her.
"I don't–" Her voice failed her, and she fought to speak past the thick, painful lump in her throat. "I don't want to do this anymore. We should just stay out of each other's way, okay?"
"Easier said than done," he whispered, dropping his hand to her wrist. He slid a fingertip over the cuff obscuring her city bar code, the first tattoo he'd ever given her.
The moment was burned into her memory. Ace had set her at ease with his friendly jokes and warm smiles, turning a terrifying moment into something simple, almost sweet. She'd clung to it, the only solid thing in a whirling storm of uncertainty.
He pulled away. As light as the caress had been, its absence was a punch to the gut. "If you don't trust me with your ink anymore, fine. But Emma's got more talent in one toe than that bastard will ever have in his life. And she's one of us."
"Okay, you win." The words caught on a hitch, and Rachel shook her head. "You always win."
"Sure as hell doesn't feel like it, angel."
"That's your own damn fault." She looked away, toward the low red light glowing at the end of the hallway. "You didn't even ask me why."
"Would you have answered?"
He was leaning closer. She could feel it, and she steeled herself against the seductive tug before she looked up and met his gaze. "Anything."
The space between them was too precise not to be deliberate. He should have been touching her somehow–an accidental bump of his hand, his chest grazing hers when she dragged in a breath–but the prickle over her skin was nothing but pure anticipation.
He let her hang there forever before closing his eyes. "Maybe I don't want to hear you say how much you hate me again. Once a night is all my wounded, delicate heart can handle."
Instead of temper, the words sparked a tiny frisson of guilt. "I meant it. But not the way you think."
The corner of his mouth kicked up. "My mistake. It's the good kind of hate."
"The frustrated kind." He always found a way to hide behind his joking words. Exasperated, Rachel reached down and grabbed his belt buckle, curling her fingers beneath the warm metal. "I know what sorts of games you and Cruz are playing these days. How come you two haven't knocked on my door yet? Think I can't handle it?"
"And what do you think you know?" Ace demanded, his eyes snapping open. His hands hit the wall on either side of her head, caging her. Trapping her. "Don't skimp on the filthy details. You know how I love dirty talk, angel."
She'd lost her mind–it was the only explanation for why she didn't retreat. "You've been sharing your women." She leaned closer, her mouth next to his ear. "Is it about pleasure or conquest, Ace? And do you take turns, or fuck them at the same time?"
"Conquest?" His eyes narrowed, and a new expression darkened his features, one she'd never seen directed at her before.
Anger.
Good. She could work with him hating her, too. At least that made sense.
Rachel snatched her hand back. "Sorry, I forgot the rules. Everything's a joke until it's not, and words don't mean anything until you want them to."
The arms on either side of her tensed, muscles flexing under ink. "We fuck them at the same time, because that's what they want. What he wants. Is that what you really need to know? What your city boy's doing now? How filthy he's gotten? Because you sure as fuck don't seem to give a shit about me."
If only.
Her eyes burned, and she bit the inside of her cheek until she tasted blood. It didn't stop the first hot tear from spilling down her cheek, or the ragged sob that tore through the knot in her throat.
"Fuck. Fuck, fuck fuck." Ace cupped her cheeks, a warmth on her skin that lingered for only a heartbeat before vanishing. "Ignore me, angel. You're sweet and you're perfect and Cruz is in love with you. You're both too good for the likes of me, so don't cry."
The only thing that hurt worse than his censure was his pity. Desperate for escape from both, Rachel stumbled blindly toward the door. Any place was better than standing in front of Ace, hearing awful, hurtful words spill from her lips, when all she'd ever wanted was–
It doesn't matter. She repeated it like a mantra, a tiny whisper under her breath until she was outside, her breath puffing out into the frigid night air. She was heading in the wrong direction, toward the warehouses instead of the living quarters, but she didn't give a damn.
She had to get away.
It wasn't difficult to track down Rachel. Cruz had successfully stalked more elusive prey across far more expansive terrain, and had done so with less intimate knowledge of his quarry. When Rachel was rattled, she fled to higher ground, to fresh air and open skies.
So he wasn't surprised to find her on the roof. She sat with her back to the low wall edging the rooftop, a nearly empty bottle nestled between her knees. "Emergency tequila," she explained, holding the bottle aloft. Her teeth chattered, and her lips were several shades darker than their usual pink. "To keep me warm."
Liquor didn't work that way. It opened the capillaries, flushed the skin with what seemed like a rush of warmth, but in the end it only hastened the loss of body heat. Especially now, when they were well on their way to winter. It got cold in the desert at night, and for all that Eden had fought to hide the fact with irrigation and reservoirs and carefully cultivated greenery, that was exactly where they were.
"Here," he said, slipping out of his jacket. His blood was still pumping from the fight, but the icy wind cut easily through his thin T-shirt. He could only imagine how chilled she was, huddled against the stone.
He dropped the jacket around her shoulders, and she relaxed into the fabric with a soft moan. "You're so warm. And I'm so stupid. I shouldn't have come up here, but now I can't leave."
It didn't make sense, but she was so wasted it probably shouldn't. Rachel could match any O'Kane drink for drink, which made him wonder how full that bottle had been when she'd come up here. She might have even started drinking while he was in the cage, before he'd claimed victory only to discover a guilt-stricken Ace hitting the whiskey hard enough for it to hit back.
It wasn't a surprise that the two people he cared for most couldn't exchange two words without shredding each other to ribbons. That had been his life forever–the agony of divided loyalties. His orders or his conscience, the sectors or Eden…
Rachel or Ace.
Ace would have to fend for himself tonight. Cruz crouched and held out a hand. "Share the tequila?"
"Take it. My head is spinning." She passed him the bottle, then pressed her palms over her closed eyes. "You talked to Ace."
"He didn't have much to say." It wasn't a lie, because Cruz hadn't needed words to know. The pain in Ace's expression had told him who, and enough of what. Only a fight with Rachel could put that look in the man's eyes.
She changed the subject. "Congratulations on your win. That's a record, you know. I hope you were smart enough to bet on yourself and clean up."
"I've got some cash now, yeah."
She leaned her head back against the brick. "Good."
"Rachel, honey. It's too damn cold to be out here. Why don't you go back to your room?"
"I don't want to be alone." Her eyes fluttered open and fixed on him. "Up here, I'm killing time. If I go home, I'm alone."
The offer hung heavy on the tip of his tongue, but he bit it back. It would be too easy to cross this line. He'd crossed so many others lately, stumbling across them in blind pursuit of pleasure.
He could stumble into her, too, but not like this. Not drunk and sad and shivering from the cold. His words had to be careful, precise. Comfort with no hidden strings, no temptation. "You don't have to be alone. There are plenty of places you could crash tonight."
She smiled–slow, with no hint of amusement. "Everyone feels sorry for me these days."
"I don't think that's true."
"Maybe not. Fine." She reached out. "If you're not going to let me sit here and feel sorry for myself, the least you can do is help me up."
Now it was safe to smile as he straightened and took her hand. "You promise to go somewhere warm, and I'll let you brood all night long."
"I don't want to." She tripped over her feet and pitched against him, bracing her free hand on his chest. "I don't know what else to do. This isn't how things were supposed to turn out."
His lines always blurred when she put her hands on him. But this was the first time she'd touched him since he'd killed Russell Miller, and that had been a turning point. The moment he'd given up on some impossible idea of being a hero.
Of being her hero.
He gripped her shoulders to steady her and ignored the way even that small contact stirred arousal. "Turn out? That's awfully final."
Her fingers tightened in his shirt. "Yes, it is."
Careful. "Your life's not over. Anything could happen tomorrow. You and I both know that better than most."
She looked up at him, her expression serious. Her eyes clear. "I'm glad you're happy. Doubt anything else, but not that, okay?"
He wasn't happy. He was falling, losing himself in vice because fucking and fighting were the only things that gave him a taste of pleasure. But she looked so somber, so fucking sad that only a monster would take that small comfort from her. "All right."
She huffed out a laugh and hid her face against his chest. "You're a terrible liar. Just wretched."
It wasn't funny, but his lips twitched as he gave himself permission to touch her hair. He'd missed running his fingers through it, feeling the slippery blonde strands slide over his skin. It was longer than it had been during their brief time together, long enough that he could imagine wrapping it around his fist–
No. "I'm actually a damn good liar," he said, mostly to distract himself. "Just not with you, I guess."
"Not with me." She arched closer, rubbing her cheek against his shirt. "I miss you."
"Yeah?" His heart kicked into his throat–an amazing fucking feat with all the blood rushing to his cock.
But Rachel didn't respond, and she wasn't just leaning into him for support anymore. He allowed himself a single sigh before scooping her off her feet. She barely murmured as her head tucked itself neatly under his chin.
She'd be feeling the tequila tomorrow, and chances were good she wouldn't remember a damn thing she'd said to him tonight. That was the only reason he let himself speak at all as he carried her toward the stairs.
"I miss you, too."
Jade didn't like the needles.
Not that she gave any sign–she endured being tattooed with a quiet stoicism practiced enough to be depressing–but Ace knew women. He knew their bodies and all the ways they could tense and tremble, especially when pain was involved.
Jade didn't like the needles, and he didn't like putting the hurt on a woman who already seemed terrifyingly fragile. "You still with me, honey? Last thing I want is a gorgeous lady bursting into tears in my chair."
The corners of her mouth twitched in a whisper of a smile. "You're right, Trix. He's a flirt."
"Told you." The redhead leaned over, bracing her elbows on the table. "It looks good, Jade. Real good."
Usually Trix leaning over anything made for a banner day. The redhead had a killer rack and a wardrobe meant to show it off, and Ace had always enjoyed ogling her tits.
Today, he was too hung over to summon more than a sad echo of his usual grin. "So, you two like to talk about me, huh?"
"Don't start," Trix advised. "You were drunk as shit last night. Even if we wanted to bask in your attentions today, you'd be no good to either of us."
"Baby, I'm an O'Kane. My drunk attentions would still rock your world."
"So I hear."
It was Trix at her sultriest, flashing a knowing gaze and a teasing pout, and he supposed he was lucky she was still talking to him at all. The O'Kane women were harder to get between than an Eden virgin's thighs, which meant he'd been getting a lot of cold shoulders since he'd pissed off Rachel.
Last night sure as hell wasn't gonna fix that.
Swiping the spot he'd just been working on, Ace spent a moment admiring the clean lines swirling across Jade's brown skin. The O'Kane emblem was always the centerpiece of a member's cuffs, but the framing had to fit the person. Trix's were among his favorite–lace and swooping curves, just like her–but something sassy and flirty wouldn't work with Jade.
She was elegant, and she was tough. Lex had hauled the woman out of Sector Five, drugged out of her skull and so past addicted that even Doc hadn't thought she'd pull through. Her fragility was skin-deep at best, an illusion that would fade as her health came back.
No lace for her. Nothing delicate. Strong roots twining around the emblem and twisting down, forming an unshakable base. Strong branches rising above, dotted by tiny leaves. He'd spent most of a sleepless night sketching it, and a good part of the morning refining it.
Yeah, he'd been drunk off his ass, but he was still a fucking genius.
Jade tensed as he started the next line, her stoicism wavering, and Ace filled the silence quickly. "So, there must be a party in the offing. Noah and Six haven't had their big O'Kane welcome yet, and now you'll be needing one, too." He shot Trix a meaningful look–Help me distract her–before resuming his work.
Trix winked and stroked Jade's hair back from her forehead. "You and Ace should help me convince Scarlet to get her band out here for it. Her bass player's delicious."
"She's delicious," Ace replied, flashing Trix a teasing grin. "Better watch out, Trixie-girl. I bet you're just her type. I heard she likes her girls all pretty and curvy."
Trix blushed. "She's too into power games for me, thanks."
"Everything's a power game," Jade murmured. "Sometimes we don't realize we're playing, and sometimes we're not playing the game we thought…but if there's trust, there's power. And if there's no trust, it's just a more dangerous version of the game."
Trix propped her chin on one hand. "Do you really believe that?"
"Mmm. That's all my training was, at the heart of it. Learning to recognize what game a person wanted to play, even if he didn't know it himself."
An elegant way to put it, but Sector Two trained their courtesans to be refined and clever. Ace's mentor had tailored his lessons to his student, and Ace had learned the blunt version. Almost nobody knows what they really want. Figure it out before they do, and you own them.
Great advice, if you could follow it. The two people he'd trained with had. Jared and Gia could spend five minutes with anyone, man or woman, and know a half-dozen paths straight to their soul. Ace had always preferred games where the rules were set in advance–games where they had to be set in advance, because you couldn't play them if everyone wasn't on board.
Maybe if he'd studied better, he'd know what games Rachel wanted to play.
"What if you love someone?"
Jade hesitated, and Ace glanced up in time to catch a flicker of sadness before she schooled her features again. "I imagine it's a much scarier game with far higher stakes."
He had blunt words for that concept, too–too fucking much to lose. They were the words that pounded through his skull every time he pictured Rachel tied to his bed, naked and hungry and his.
Or, more often than not lately, theirs.
His fantasies about her had never been tame, but they'd flown off the rails since the night he'd gone down on Cruz. That was as far as they'd taken things that night, though they'd tag-teamed Jeni so hard she'd been incoherent with glee for a straight fucking week. She kept begging him to bring Cruz back for another round, but Ace couldn't do it. He couldn't fucking do it.
He wanted Rachel between them. Rachel helping him suck Cruz's dick. Rachel wrapped in chains, bound immobile and groaning around Cruz's cock as Ace laid stripe after stripe of pink across her creamy skin. And that was just the warm-up, the foreplay. They were both shaky-legged innocents, barely dipping their toes into carnal vice. He could drag them into the deep end so fast, so hard.
Too fucking much to lose.
So damn much to gain.
A soft touch on the back of his neck. "Ace?"
Starting, he swiped at Jade's wrist and repositioned her hand for his next set of lines. "What, I'm making art here."
Frowning, Trix stroked her thumb just above his collar again. "You seem worried. Did you hear about Ford?"
Jade sucked in a breath when the needles pierced her skin, but she covered it with a question. "Ford? I don't think I've met him."
"You wouldn't have," Ace replied, mostly to distract her. "Ford's the man with the plan, and all that. Uses his big brains to get us in good with the illegal farms and communes that sell us grain. It keeps him on the road."
"Until he crashes his bike." A cloud of concern darkened Trix's eyes. "Lex said he walked back. Is that true?"
"Nine fucking miles." Ace fought a shudder at the thought of it. Bad enough to go down in a tangle of fire and steel, but to claw your way back to your feet and walk with a broken, splinted leg spiking agony through you with every step? "Doc was furious with him. Dallas, too. He did so much damage walking on it, the regen wouldn't take, and now he has to heal up the old-fashioned way."
"Goddamn stubborn O'Kane men." The gentle hand on his neck softened Trix's words. "You're all impossible."
"That's why you love us." He finished the outline of the O'Kane symbol and glanced up at Jade, who had fallen silent and was staring ahead, her gaze unfocused. "You still with us, Jade?"
"Yes." She hesitated before tilting her head. "I was just thinking… If he needs help while he's recovering, there's a girl–a refugee from Sector Two. I've been hoping to find her a job, something uncomplicated she can do while she gets her feet under her."
Ace could read between those innocuous words easily enough. Something boring to do while she gets whoring out of her head. And he was sympathetic as hell–the mind games they played in Two made his tenure in Eden look mild by comparison, and he'd needed a solid year before he'd been ready to mix money and sex again.
But sending some emotionally wounded waif to play nursemaid to Ford? Might as well find a lion and shove her head between its jaws. "Is she tough?"
"She trained at Orchid House."
Just that, as if it was the only answer anyone needed–and maybe it was. After all, Lex had been trained by the same people. "Well, couldn't hurt to run it by Lex and Dallas. If it matters to you, they'll figure something out." He tapped her wrist. "You're family now, girl."
"We can find her something to do," Trix said resolutely. "Everyone's so busy these days, we need all the help we can get."
"Tell me about it," Ace grumbled, because it was the honest fucking truth. They'd been working too hard since taking over Three. Good work, worth it, and they'd be rolling in the sweet rewards eventually. But it didn't make it any less work.
And it made the time to play so much more precious. Too bad Ace was losing his grip on that, too. Sex worked when everyone followed the rules and knew what to expect, and he couldn't hold up his end anymore. Not with Cruz and Rachel crashing in on him from opposite sides, screwing with his sense of balance.
Something had to give. Soon.
Trix's fingers stroked over his jaw, and he caught the edges of his name in that warm, husky voice of hers. "Huh?" he asked, looking up. "Did you ask me something?"
She laughed and shook her head. "I wouldn't want to interfere with your art." She leaned down and whispered something in Jade's ear.
Too low for him to hear, but Jade's lips curved upward and her gaze flicked over Ace with the sort of assessment he was used to dishing out.
Ace glared at Trix and returned to his work. "What sort of tales are you telling, Trixie?"
It was Jade who answered. "Oh, she just reminded me about a story Noelle told me. About the day she got her ink."
Noelle had started off as such a good, good girl who wanted to be so, so bad. Strapping her into his chair while Jas played with her and the pain got her hot and squirmy had been one of the better afternoons Ace'd had in his studio.
If he didn't flirt, Trix would know something more than Ford's accident had him spun. So he leered at Jade and nudged her leg with his knee. "Just say the word, pretty girl, and I'll strap you down. Trix isn't usually into pussy, but I bet she'd make an exception if you asked real pretty."
Jade laughed, the sort of low, throaty sound that usually set his blood pounding toward his dick. "It's a sweet offer, but pain isn't my vice. And I don't think I'm yours."
Trix's smile was a little sad, as if she'd noticed his heart wasn't in the teasing. "We're not wild enough for Ace these days, that's what I hear."
He glanced up to find Jade watching him, and for one moment those dark eyes could have belonged to Jared or Gia or Lex. All of them had training and instincts, and all of them could peel back a person's armor and see what it hid.
The sympathy in Jade's gaze ached, but she tempered it with another of those dirty-hot laughs. "I'd offer to prove you wrong, Trix, but if we start kissing, he's never going to finish my tattoo."
"Not in time for the party," Trix agreed.
"At least it would keep you from trying to be smartasses," he muttered, but he tossed Jade a wink before bending over her wrist again. Maybe he had been working too hard, if he didn't have the energy to work up a good, juicy fantasy about the two of them tangling tongues. A party would fix that. Lots of booze, lots of dancing, lots of people willing to fuck in dark corners–or well-lit ones.
Strong liquor and hard fucking cured most ills. Unconsciousness would cure the rest–for a while, anyway. It would have to do.
For now.
The night was alive with promise, a throbbing Rachel could feel in her blood, her bones.
It wasn't just the music or the booze. There was something in the air, amid the writhing bodies on the dance floor, something that zinged up her spine anew when she glanced at the couches lining the perimeter of Dallas's party room and caught sight of Ace and Cruz.
Watching her.
A smooth arm slid around her waist, and she caught a flash of wild brown hair before Noelle rested her chin on Rachel's shoulder. "Can I dance with you?"
"Better than dancing alone." And getting distracted by broody, untouchable men. "Where's Jas?"
"He and Mad had one last delivery to make." Noelle's fingertips brushed the skin bared by Rachel's dress, tracing along the leather straps in a teasingly light caress. "This is pretty. You look amazing."
"We're not the only ones who've noticed." Lex stepped up in front of her, and her casual words belied the fire in her dark eyes. The awareness.
Lex's loose, silky halter teased Rachel's exposed skin, and she closed her eyes as she leaned back into Noelle's embrace. She didn't want to think about Ace or Cruz–or Ace and Cruz. She wanted…
Her eyes snapped open, and she laid one hand over Noelle's.
Noelle stilled. "What is it?"
Rachel shook her head and turned in the woman's arms. Wanting and not having had somehow become normal, an unbreakable habit that seemed to define her life now. She wasn't the sum total of her experiences but her desires.
But she couldn't explain it to Noelle. If the words even existed, they wouldn't come, and Rachel was left staring at her in frustration.
It didn't matter. Lex pressed closer to her back with a warm laugh. "We've got this, don't we, baby girl?"
"Oh yeah." Noelle swayed closer, brushing her lips over Rachel's in the softest kiss. "Do you trust us?"
"You know I do." It was herself she didn't trust. How far she'd go if those last walls fell. If she'd beg. "But I–"
"Just watch them." Lex turned her head with a hand on her jaw.
She couldn't not. Ace and Cruz filled her vision the same way they filled her thoughts, edging out every damn thing until nothing else existed.
Cruz met her eyes, held them. There was a wild sort of hunger there, an intensity that had seemed closer to the surface lately. It only brightened as a soft touch brushed the edge of Rachel's bodice. The tiny straps holding it up gave way under someone's fingers–Noelle's or Lex's, she couldn't tear her gaze from Cruz's to be sure.
It was Noelle's tongue that swiped across her newly bared breast. Noelle's mouth that closed around her nipple.
Rachel bit her lip, but she couldn't stop her shiver of arousal, the way her skin tightened at the wet heat. And she didn't want to, because she was tired of being locked up, even when she let go.
"You can have anyone you want." Lex's voice vibrated against her ear, and her hand drifted from Rachel's hip to her bare upper thigh. "You don't need them."
"Mmm." Noelle licked a path to her opposite nipple and teased it with quick flicks of her tongue before smiling against Rachel's skin.
She could feel good if she wanted. And holy shit, she wanted. The whole room was fuzzy already, a jumble of aching lust and mounting pleasure. Cruz was still watching, his eyes on Rachel, and she could feel that resistance slipping, see it in the way he shifted his body, a restless reaction in a man usually so controlled.
Then she made the mistake of looking at Ace, and the lazy pleasure winding through her cooled. A frown played around the edges of his mouth, as if he didn't like what he was seeing, not even a little–
Noelle slid up Rachel's body and turned her face with a gentle hand on her cheek. "Ace has to make his choice," she murmured, stroking Rachel's lips. "He doesn't get to lock you away from pleasure because he's all tangled up. You're made for joy."
There was a smart answer to that, a defiant, strong one, but Rachel's head was spinning too hard for her to think of it. She'd assumed both men had the same problem–that opening their fragile new relationship to include her was risky, dangerous–but the truth was exhilarating, horrifying. Tragic.
Cruz wanted her, and Ace didn't want to want her.
She opened her mouth, and Noelle's thumb edged between her lips. Moaning her approval, Lex eased her hand higher, under Rachel's skirt and panties, between her thighs.
Hazy pleasure gave way to liquid desire, wet and hot and centered on Lex's fingers. Rachel arched, her answering moan muffled by the pressure of the pad of Noelle's thumb pressing down on her tongue.
"Her fingers feel good, don't they?" Noelle traced her tongue around Rachel's ear. "Sometimes Jas and Dallas pin me down so Lex can see how much I can take."
Lex was unabashed in her pursuit of sexual ecstasy. Sometimes, Rachel wished she could lick that abandon off of her, like sweat off her golden skin.
"Rachel?"
Speech was impossible, so Rachel tilted her mouth over Noelle's in a rough kiss. This was all that mattered anyway, not words but action. Intimacy.
"Naughty kitten." Dallas's voice rumbled over the three of them as Noelle's mouth vanished. Dallas had a hand twisted in her hair, and he was grinning at Lex. "You trying to get her in trouble with Jas, love?"
"If he wants her mouth for himself, he should come and get it," Lex shot back. "It's a lesson quite a few of the men around here could stand to fucking learn."
"Mmm." Dallas stroked the thumb of his free hand over Rachel's cheek. "Lex loves to put Noelle's tongue all over pretty people. No wonder she couldn't resist."
Dallas held Noelle's hair in a tight grip, as nonchalantly as he would have held a door for her, and a spark of jealousy arced through Rachel. Of course he'd assume she hadn't started it all. Everyone saw her as the shy good girl, and months of dancing at the Broken Circle hadn't changed that. Maybe nothing ever would.
She reached up and traced the cleavage bared by the plunging neckline of Noelle's gauzy white dress. "Maybe we're just killing time until Jasper gets back."
"I'm sure you are." He tugged on Noelle's hair, urging her toward the couch. "Why don't you come kill time all over me, if Lex can bear to take her fingers out of you for two seconds?"
"Doubtful," Lex growled, but she pulled her hand out of Rachel's panties with a whispered, enigmatic promise. "Soon, honey." Then she followed him.
The couch on the dais was Dallas's place of honor, the closest thing he had to a throne. From it, he would command everything–the music, the alcohol, even the more carnal revelries. Rachel could follow, insinuate herself into the midst of what would soon undoubtedly be a tangle of naked limbs.
She'd been invited. They wanted her there, wanted her happy and sated.
But they didn't crave her.
She shivered, pulled the top of her dress back into place, and turned for the door, only to find Cruz blocking her path.
He was wearing a tight white T-shirt that molded to his frame, emphasizing every muscle beneath the supple fabric, and faded jeans that did the same damn thing. Rachel stared at him, struggling for words. But the only ones that sprang to mind were the three she vaguely remembered whispering on the roof.
I miss you.
Her throat ached. She took a half step back to keep from reaching for him, cursed herself for her lack of control, and ducked past him in a rush.
The halls outside Dallas's rooms were dark, and she welcomed it. There was no one here to see her misery, no one with good intentions who would try to drag her back to the party, make her smile.
Two corners. One more, and she'd be home free.
"And here I figured you'd be riding Lex's tongue by now. Or maybe Noelle's. Probably both."
Oh God. "Ace."
He was propped next to an open window, a cigarette dangling from his fingers and his face hidden by shadows. "Don't tell me Lex let you go easy."
"I wasn't in the mood." It was all too true lately. "If you hurry, I'm sure you can catch up."
He took a long drag and leaned forward to ash out the window, giving her a glimpse of a serious expression. "Maybe I'm not in the mood, either."
"I'll believe that when I see it." She took his cigarette–because she could, and because he'd taken so many things from her. "What do you care if I spend the night fucking my way through that whole room?"
"Do you really want to know?" he asked, his voice dry. "Or will you keep on not believing my answers?"
She'd trusted him with the truth once, but they'd been back and forth and up and down too many times now for words like truth to mean anything. "Honestly? I think you never say anything real to me unless I'm crying."
He plucked the cigarette back out of her hand and crushed it against the wall. "Here's a freebie, no tears required. Loving the hell out of sex doesn't mean you're always in the mood. Even when you have a cock."
A little sliver of the real Ace, and Rachel hated herself for clinging to it so fiercely. "Then why do you spend so damn much time trying to convince everyone it's all you give a shit about?"
"Maybe that's just all you want to see." The cigarette butt went out the window, which squeaked loudly as he dragged it shut. "I care about art. I care about keeping the whores safe and their pimps honest. I care about the gang and everyone in it. I care about how much I make you cry."
"But you don't know how to stop." Second verse, same as the first.
He sighed and closed his eyes. "We spark, angel. We spark so bright, and I always thought I'd woo you nice and slow and you'd adore me. But you only ever see the worst in me, and there's so much worst to see."
She'd wanted the truth, but there was too much of it now. It stripped her bare, left her shaking, and she couldn't stop the flood of words. "I loved you, Ace, from the very beginning. But you kept pushing me away. Nothing I did seemed to matter, and now I don't know if anything ever can, because it's all too fucked up."
His lips twitched. "Yeah. It's easy to love me in the very beginning. Prolonged exposure usually fixes that."
"That's not what I said." She turned away from his sad, self-mocking smile. "God, you're such an asshole."
"I never meant to push you away." He caught her arm, his fingers loose, as if he was afraid of hurting her. "But maybe I let you go too easy."
If she let him, he'd pull her in, whether out of desire or comfort, or even something he couldn't begin to express. And they'd be right back where they started, unable to have the simplest conversations without misunderstandings and hurt feelings.
Rachel looked down at his fingers, then met his gaze. "If you can let someone go at all, you probably should, right?"
"Is that why you went after Cruz?"
Maybe she was finally starting to get Ace's morbid sense of humor, because she had to laugh. "Went after him? Fuck you, okay? Cruz showed up, and I wasn't expecting him, but you know what? I care about him, and I don't regret that for a goddamn second."
He flinched. Just that, a tiny reaction, but it was as real as the pain in his eyes. "Because it was easy to let me go."
"No." If she'd been able to let go of Ace, things with Cruz could have turned out differently. "Because I never had you in the first place. Whatever you were looking for, it wasn't me."
Ace's gaze roamed her face, as if he was trying to unlock a puzzle. "If I had fucked you that night, would things be different?"
She stiffened. They didn't talk about that night. It seemed like years ago–Noelle had been new, Lex had still been avoiding taking those last few steps with Dallas.
Everything had been so fucking simple.
She'd danced with Ace, a dance that had turned into more–his hands on her body, then on her bare skin beneath her clothes. She shuddered just thinking about it, the slow build of lust that had rumbled between them like a thunderstorm, implacable and unstoppable–
Except he'd done exactly that. Gotten her off and stopped, left her standing alone in the middle of the room, flushed and dizzy and confused.
He was still staring at her, so she licked her numb lips and shrugged. "I doubt it. I'm not big on pity fucks."
"Pity?" Ace took a step forward. So precise again, close enough that she could feel the heat of him, but not quite trapping her, even though his voice had dropped to something low and dangerous. "You inspire a lot of things in me, angel, but pity? Not in a thousand damn years."
"Whatever." She turned and tried to edge past him.
He pressed a hand against the wall, barring her path with one tattooed arm. "Damn it, Rachel, don't run away."
A hysterical laugh fought its way free of her aching throat. "This is perfect. Fucking priceless."
His other hand slapped against the wall, and now she was trapped. Penned in on all sides, and he lowered his face until it was inches from hers. "You can knee me in the balls and spend the rest of your life hating me if you want, but not until you hear this. I didn't walk away from you. I ran, because sometimes you scare the hell out of me. And then I turned around, and you'd gone and found yourself a fucking hero."
It was the last thing she expected to hear, and she blinked up at him stupidly. "What the hell are you talking about? What did I ask you for that was so terrifying?"
"Not what I had to give," he whispered, holding her gaze. "What I had to be. Worthy. Of you and everything you offer. You're fucking fearless."
"Fearless?" she echoed. "Then why do I feel like such a fucking coward all the time? Why can't I stand in front of you and stop letting you run?"
He shifted one hand to smooth over her hair, tracing the lock down to where it curled against her bare shoulder. "Watching someone run doesn't make you a coward. Letting them come back makes you too brave for your own damn good."
"Brave or crazy." The ache spread to her chest, and she tried–and failed–to look away from those dark, dark eyes. "But I'm done, Ace."
His fingers followed her shoulder to the curve of her neck, fingertips ghosting over her skin like a whisper. "Maybe you're not seeing the worst in me. Maybe I fucked up so bad I made you see shadows in yourself that weren't there."
"What does that even mean?" She pressed her palms against his chest, but instead of pushing him away, her fingers clenched in his shirt. "That you made me feel like shit? I could have told you that a long time ago."
His thumb came to rest over her pulse, stroking back and forth. "I made you feel unwanted."
The way he said it, like it was some kind of guilty revelation, made her face burn. "No. You broke my fucking heart."
His thumb froze. Pain twisted his features until he bit off a curse and closed his eyes. "Jesus Christ, Rachel. I'm not worth that."
"Shut up," she whispered thickly. Her head throbbed already, the only part of her that hurt worse than her heart. "Don't you dare say that. Don't run yourself down, and don't call me stupid on top of everything else."
Groaning, he pressed his forehead to the wall next to her head. "No wonder we're tied in so many knots. You think I know what to do with a woman's heart? That's not the part they want my hands on, angel."
She couldn't stand there and justify her ill-advised feelings, especially with him looming over her, so warm and so close. "Let me go, Ace."
His breath shivered over her ear as he turned his head. Not far, just enough for his groan to fall against her cheek. "I can't."
"You have to."
"I tried." His fingers slid into her hair, tangling in the strands. "The only thing I haven't tried is taking you."
In that moment, she felt so, so weak, because she wanted him to, even if it left her shattered beyond repair this time. "I'm tired of fighting. I'm just tired."
He lifted his head, tilting hers back until she was staring up at him. A stolen moment, wrapped together in shadows, and he whispered as if he didn't want his words to carry to the world beyond. "I know, Rae. I know."
The nickname shivered through her, a reminder of a time when she'd harbored hope along with her need for him, and she relaxed her hands, let go of his shirt–and slid her arms around his neck. The inches separating their lips became one inch, then a fraction of that.
So close to touching. So close to more. "Tell me to stop," he said, "and I will."
The breath she was holding tore free on a whimper. "Don't."
His hand drifted up, settled around her neck with his thumb pressed against her skittering pulse. A menacing touch, just like the fingers still twisted in her hair, but his tongue flicked lightly across her lower lip, a playful prelude that turned taunting when he didn't close the final distance between them.
"Ace." The word shook because Rachel did. She tried to close the gap herself, to taste him, but he held her tight for what seemed like forever.
Then he kissed her.
She only had a heartbeat to process the softness of the caress, the gentle pressure of his lips on hers, the slow exploration, because the sparks were there. They jolted through her, bringing every sense to life, and Ace groaned and pushed her against the wall, his mouth slanting over hers, his tongue venturing into her mouth.
Yes.
Too much buildup, too much expectation and yearning that reality couldn't possibly survive–except that it did. Kissing Ace was every bit as good as her feverish fantasies. Better, because she'd never imagined that he'd tremble under her hands, or that he'd kiss her like her breath was life and he'd never survive without it.
She clung to him, her heart pounding, her senses alive. He tasted like cigarettes and bourbon, and she drank in the heat of him along with the soft noise he made when she slicked her tongue over his.
He tilted his head, luring her deeper into his mouth only to toy with her, closing his teeth lightly on the tip her tongue. His own made lewdly suggestive circles, slow and lazy and so hungry she could feel the need along every inch of their bodies even though his hands stayed carefully above her shoulders.
What the hell was she doing?
Lightheaded, she broke the kiss and dragged in a rough breath. "Stop."
Ace lifted his head, breathing every bit as heavily. "Christ, you taste sweet."
She swallowed a moan. Only a crazy woman would do this, open herself again right after his blatant warning. You think I know what to do with a woman's heart? "We have to stop."
"Stop." He shuddered, his eyes dark. "I can still feel you on my tongue. It's taking everything in me not to slide to my knees and see where else I can lick you. Damn near everywhere, in this dress. It's nothing but leather straps and sass."
"Why do you think I wore it to Dallas's party?" She'd been planning on forgetting everything else, if only for a little while. "Turns out, I'm not as fearless as you think."
The hand at her throat drifted lower, tracing the edge of one strap where it circled her waist. "Bullshit. Everything about this is brave. You're halfway to tied up and so damn strong."
She didn't feel strong, not even when she braced her hands on his chest again and pushed this time. "I didn't wear it for you," she lied.
Ace let his hand fall away. "If you wore it for Cruz, you should try ribbons and silk next time. Leather and chains are my thing."
Oh God. Cruz, who'd stumbled into the middle of this whole mess, who'd never been anything but careful, gentle. It wasn't fair, that she was so reckless, clueless, standing in the dark hall in Ace's arms. But she'd lost track of who they were hurting, because pain was all she knew anymore.
Pain and anger. Ace had to bring him up, had to remind her that none of his pretty words mattered, because any way she turned, someone's heart would break. Rachel gritted her teeth against a wave of guilt and anguish, but it only built higher with every passing heartbeat.
So she squeezed her hands into fists and met his brittle tone with one of her own. "You both know way more about what the other likes than I would. I'm just a spectator."
"And I'm invisible. Cruz could fuck his way through all eight sectors, and you'd still be the only person he really sees."
Jealousy. It wreathed every word, hung in the air between them like a low fog, and Rachel swallowed as she tried to process his words. It was hard enough, being the woman caught between two friends, but life wasn't that simple.
And neither was Ace. He was circling them both, like a wolf drawn to a fire but afraid of getting close enough to burn. He'd been telling the truth–they fucked women together because it was what Cruz wanted, and Ace went along with it, because why not?
He could have what he wanted, after a fashion.
She shuddered and choked out a laugh. "It's a fucked-up little triangle, isn't it?"
"No, it's an actual triangle." He traced the shape on her arm, his finger burning into her skin. "Three lines. No one in the middle."
The heat from his touch skated up her arm–and down her spine. Rachel shuddered again and ducked past him. "I'm sorry, I gotta get out of here."
"Rachel."
She skidded to a halt and turned to find him watching her, carefully intent. "I'm not running," she whispered. "I–I need some time."
For a second she thought he'd reach for her, but he hooked his thumbs in his belt instead. "I won't push. But I'm not walking away this time."
For the first time in months, the possibility that he was hiding his feelings–or, worse, lying–hadn't even occurred to her. It was a sobering thought, one that chased her down the hallway and the stairs and finally left her alone, with only one conclusion.
He meant every word.