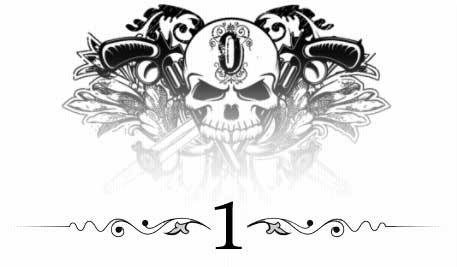 Another man went down from a blow he should have seen coming a mile away, and Ryder gritted his teeth as he shook the sweat from his skin.
He took a deep breath as he circled his fallen opponent, both steadying his voice and raising it so that the gathered crowd could hear his words. "The city soldiers won't be punching you in the kidneys," he told them. "They'll be stabbing you. If you're forced into close contact, you damn sure better be faster than them. It's not a suggestion. It's survival."
The trainees murmured. The man on the ground looked up, and Ryder immediately wanted to unthink the word. He was barely more than a kid, one of the small-timers who'd probably been running drugs for Mac Fleming since he learned how to tie his own shoes.
Too bad his predecessor hadn't been more focused on training his people. Now Ryder was stuck with them, poor excuses for soldiers in the midst of a full-on fucking war.
He helped the kid up, then slapped him on the back. "Take a break. Get some water."
He nodded and jogged off toward the edge of the outdoor area they'd roped off on the loading dock of one of the smaller factories. It was small, too small for some of the exercises Ryder wanted to set up, but he didn't dare base his operations in a higher-profile target area. One good shell from the city could wipe out Sector Five's entire contribution to the rebellion.
Then again, if the bastards had any shells to drop, they'd have already rained them down on the sectors like candy falling out of a fucking piñata.
Ryder gestured for two more men to step forward and spar with each other, then joined Hector, his second-in-command, on the top platform of the portable stairs overlooking the dock. "What do you think?"
"I think it's a damned miracle the Flemings held on to this sector so long with these kinds of people." Hector gripped the metal railing and stared down, his brows drawn together and his lips curled into a frown. "You've got half a dozen—maybe—who wouldn't have washed out under Jim."
No, Jim Jernigan had ruled Sector Eight with iron will and militaristic efficiency. Most people had assumed it was out of practicality—in manufacturing, order and control meant productivity—but Ryder knew the truth.
Jim had spent decades readying himself for war.
Ryder surveyed the scene before them, lit only by moonlight and the distant, eerie glow from the lights of the city's electrified wall. "Jim's gone," he reminded Hector. "And this is what we have to work with. Think you can get it done?"
"How scary do I get to be?"
"As scary as you need to be to whip their asses into shape before—"
The night went black, darkness settling over the dock like a blanket, along with an almost ethereal stillness that took Ryder a moment to process.
The moment he did, he shot toward the street, with Hector hard on his heels. He skidded to a stop when he saw the scant lights scattered up and down the block still twinkling in factory windows and apartments.
"It's just the city," he muttered.
Hector stared. "That's not fucking possible."
Not possible—unless you had a pet hacker in your back pocket. "O'Kane," Ryder growled between clenched teeth.
"You think he turned the lights off?" Hector jabbed a finger in the direction of the city. "In Eden?"
"Yeah." And without a word of discussion—or, shit, straight-up warning. "Can you handle this? I need to pay the man a visit."
Hector scrubbed a hand over his face before squinting at the wall. "Yeah, I can manage shit here. It's not like Eden's gonna have time to fuck with our western border, not with their power down for the first time since the Flares. Fuck, people in there are gonna lose their damn minds."
"Stay safe," Ryder advised. "If something does happen, you know what to do."
He strode back onto the dock, where the low murmur had risen to a frightened rumble. "Relax," he announced. "Blackout in the city. They're getting a taste of their own medicine, is all."
He didn't wait to see if the words reassured them, because he couldn't help it if they didn't. He snagged his shirt from the bench along the wall, hauled it over his head, and started walking toward Sector Four.
People had begun spilling out of their homes at the edge of the manufacturing district. They stood, staring toward the vast darkness of the city, confused and terrified. Ryder walked past them in silence, slipping unnoticed between clusters.
The tight knot of tension at the base of his skull started to ease as he walked. He hadn't even realized until now just how much the low, incessant buzz of electricity coursing off the wall had hurt. It was the kind of pain that crept up on you, that built from nothing so gradually that you only appreciated how awful it had been once it was gone.
He crossed the border street from Sector Five and into Four. The bustling street had been quiet since Eden's first big attack on the sectors, the invasion that had heralded the true beginning of the war. People were seeking safer spaces these days.
Ryder couldn't blame them.
The Broken Circle, the centerpiece of Dallas O'Kane's empire, usually teemed with noise and activity. O'Kane kept the dancers hot and the drinks cold, and there was plenty enough of both—if you had the cash. The place was packed tonight, but the stage was dark and empty, and everyone was drinking.
A familiar figure lurked just inside the door, arms crossed over his chest, face fixed in a semipermanent scowl. In all the time he'd known him, Ryder had almost never seen Finn smile.
He didn't now, either. "Ryder. I didn't hear you were coming."
He snorted. "Yeah? I haven't heard a lot of things."
Understanding swept over Finn's expression, and he turned to the bar. "Zan! Can you watch the door for a bit?"
The glowering man nodded. "No problem."
"Come on." Finn led Ryder along the side of the room, weaving between tables and glaring to scatter drunks from their path. On the back wall, he pushed through a door marked STAFF that spilled into a dimly lit hallway.
The door swung shut behind them, muffling the music and the noise from the crowd. "You saw the city, I guess. Crazy shit, huh?"
"I take it you're not surprised."
"Are you?" When they reached the end of the hall, Finn gestured him up the stairs. "You worked with Noah long enough to know that crazy motherfucker could do it. Dallas just had to take him off the leash."
Honestly, Ryder had always suspected that Noah was bullshitting about the extent of his talents, and the only reason Mac Fleming had bought into the whole thing was because of his goddamn ego. Any edge over O'Kane, and Fleming would have snatched it up with both hands.
Even if that edge had really been working for O'Kane all along.
"Never trust a double agent," he muttered. "I should know."
"Well, trust wasn't a thing we did in Five anyway." Finn paused on the landing, one hand on the doorknob. "I'm loyal to O'Kane, but I don't forget my debts. I never told him about you."
Ryder was pretty sure Dallas had figured out who he was—and who had put him in place—the moment he took over Sector Five. "Never occurred to me. You're a man of honor, Finn."
"I'm trying to be." He lifted his arm, showing off the vibrant tattoo of a flame-haired pin-up peeking from a peacock-feather fan. "Got plenty of reasons to fight now."
Before Ryder could reply, the door swung open. Jasper McCray stood there, surveying them both. He was dressed like Finn, with enough leather and silver spikes and chains to keep sector artisans ass-deep in credits for months.
A hint of wry amusement tilted his mouth at one corner. "Come on in."
Finn waved Ryder ahead of him. "I'm bringing him to talk to the boss. Is he…?"
"Busy." Jasper leaned against the wall and nodded to a closed door across the room. Something thudded rhythmically against it from the other side, shaking it in its frame, and Jasper's smile widened. "Otherwise occupied?"
"I see." Ryder dropped to a seat at the table, propped his feet up, and studied the numerous screens lining the back wall of the conference room. Half of them were dark at the moment, with no new intelligence coming in from the field to display. "I imagine fucking over the city is quite a rush."
The man at the opposite side of the table regarded Ryder warily over the edge of his computer screen. "Ryder."
Ryder said nothing.
Jasper chuckled as he pulled a cigarette from his pocket. "I like this guy."
"You would," Noah muttered, going back to his typing as the door behind him slammed open.
Dallas O'Kane strolled into the room, smug and disheveled and completely satisfied with life. His clothes were rumpled, his belt was unbuckled, and he had rising welts on his cheek that looked like a woman had raked his face with her fingernails.
Show-off.
Jas finished lighting the cigarette and held it out. Dallas plucked it from his fingers and jammed it between his lips before lazily buckling his belt. Only then did he shove his fingers through his hair and glance at Ryder. "You here about the city?"
He held out both hands. "What else? I could have used a heads-up."
Dallas hauled a chair back from the table and sank into it. "You worried this is gonna hurt you?"
He hadn't really considered that. They were at war, for fuck's sake—damn near everything had the potential to hurt him, and this was low on the list. "No, but it's hard for me to help you bring them down if I don't know what's going on."
"It'll be hard for you to help us bring them down from over in Five," Dallas countered. "We can't risk putting our plans on the networks. I could have sent a messenger this time, but what about next time, or the time after that?" He shrugged. "You stayed on the front line. I figured you wanted to be a soldier, not a general."
What he wanted to be didn't matter. What mattered was the mission, the goal that had been drilled into him for as long as he could remember, and he'd be whatever he had to be to get it done.
"I am a soldier," he answered carefully. "And I will be on the front lines when I'm needed there. In the meantime, what I want is to make myself useful, not sit on the sidelines."
"Sounds fair." Lex watched him from the open doorway, her red-tipped fingers wrapped around the jamb. "What do you think, Declan?"
Dallas leaned back in his chair, his gaze never leaving Ryder's. "I think he might be the only man alive who knew what was going on inside Jim Jernigan's head."
"That's right." Dallas might be the face of the revolution, but Jim had been planning it since they were all crawling around in diapers.
Dallas nodded slowly and then waved toward the door. "Finn, Noah. Out."
Finn rolled to his feet without hesitation and nodded at Ryder before heading out the door. Noah only paused to sweep up a tablet and say, "I'll be in the basement."
When the door swung shut, Dallas passed his cigarette to Lex and leaned forward to brace his elbows on the table. "Having your ass parked in my command center is a win for me. But are you sure you want to leave your sector when Eden's camped out on your western border?"
The man spoke as if Five was Ryder's home. "I left my sector a long time ago. The people in Five deserve all the protection I can provide, and this is the best way for me to do that."
Dallas nodded again. "All right. Lex can find you a place to stay. I assume you've got someone who can keep the medicine flowing?"
"I do." Factories were factories, and Hector had forgotten more about their practical operation than Ryder had ever bothered to learn.
"Then make your arrangements, and we'll make ours." Dallas slid a tablet down the table, and Ryder caught it as it slipped off the edge. "That has a preliminary list of all the ways Noah thinks he can compromise Eden's systems. The electricity was just the beginning. Come back here before lunch tomorrow for our daily strategy meeting, and be ready to talk about what comes next."
The blank screen reflected Ryder's face as he stared down at it. "I'll station a team near the city gate in Five. Just in case."
"Good." Dallas dug his own cigarette case out of his pocket and shoved one between his lips. "I imagine the city's gonna be busy keeping order tonight, but come dawn we'll all want to be ready."
Ryder had a binder hidden back in his penthouse, a ragged, frayed thing that Jim had been filling with information and conjecture for decades. Noah Lennox might be able to hack Eden's systems and turn off all the lights, but that book—Jim's war book?
That was the thing that could win this. And tomorrow's strategy meeting was the perfect time to reveal the depths of his mentor's determination—and obsession.
"I'll see you tomorrow morning." He stood and held out his hand.
Dallas rose to his feet and clasped it. "Welcome aboard, Ryder."
War was fucking up Nessa's routine.
She flinched as soon as the thought formed and shoved it away. She used the force of her irritation at herself to power through lifting the next two boxes of unaged grain alcohol onto the pallet in front of her.
War killed people. It was still killing people. In the last week alone, it had taken Hawk's mentor and one of his sisters. It had taken Noelle's father. It had taken dozens or maybe even hundreds of people Nessa had never known and would now never meet.
It had taken a whole damn sector—Six was still smoldering. The smoke from the fires had been hanging heavy in the sky for days, dampening the sun and turning the moon a sickly red-orange color that everyone had carefully avoided comparing to blood.
War was ruining everyone's lives. Everyone's but hers, because Nessa lived behind too many layers of protective cotton to come close to danger. The biggest disruption to her life had been the shift in production priorities. These days her alcohol went straight into mass-produced glass bottles instead of carefully charred barrels. In five years, maybe, she'd be feeling the pinch. She'd walk down her rows of aging barrels and see a gap in the dates—weeks' or months' worth of product that had been diverted to medicinal purposes.
If her aging barrels still existed in five years. If any of this existed.
Gritting her teeth, she nudged the toe of her boot under the next crate, using the tiny bit of leverage to help her lift. Her arms and back would be aching by the end of the day, but the men who usually loaded the pallets were out patrolling the sector, risking bullets from the panicked population and the enemy.
Her sore arms didn't rate much sympathy.
"Let me get that."
She'd only heard his voice a few times, but it didn't matter. It was carved into her memory, and it came with tingles and goose bumps and a shit-ton of warning bells. Danger, danger, danger—
Then she turned to face him, and it really didn't matter.
Ryder was just…gorgeous. Gut-punch gorgeous, with smooth brown skin and perfect cheekbones and a carved jaw and lips that looked like the only soft thing about him. The last time she'd seen him, he'd been dressed with effortless elegance in a tailored suit that showed off broad shoulders and a narrow waist.
It really wasn't fair that he could make a T-shirt and leather jacket look just as fucking elegant.
"The crate," he clarified, then swung his duffel bag off his shoulder and set it down. "Let me."
He lifted it from her arms like it weighed nothing, and she would not gape stupidly at the cotton clinging to his flexing chest as he hoisted the crate onto the pallet.
She. Would. Not.
Grasping for any distraction, she refocused on the duffel bag. Unlike his supple leather jacket, the bag was plain olive-green canvas, sturdy but banged up and frayed at the edges. It meant something important, but her scattered wits couldn't quite do the math, and he was waiting for her to say something. "I figured you'd be over in Five, dealing with Eden."
"No, I'm going to be here." He turned and indicated the next crate with an upraised brow. At her nod, he picked it up as well. "Dealing with Eden."
"Oh." Presumably the bag held his belongings—though Nessa couldn't wrap her head around it. How could everything he needed fit in a bag that size? Maybe if she spent a few minutes prioritizing what vital belongings she'd pack, she could avoid thinking about the implications of having all that gut-punch gorgeous temptation living on the compound with her.
He came back for the next-to-last crate, and Nessa gave herself a hard mental shake. She had to say something normal. Something cool. "Thanks for helping. I usually have an army of lackeys to do the heavy lifting. I guess I should go hit the weight room and buff up or something."
Yeah. Or she could babble at him.
He hesitated, his brows drawing together.
She wondered how flushed her cheeks were and vaguely wished for death. At least it would be quicker. "Just ignore me. I'm a talker. And as you can see…" She waved both arms wide, indicating the empty warehouse. "I'm running low on people to subject to my talking."
"Okay." He hefted the crate and eyed her. "Do you know where Lex is? She said she'd set up a place for me to crash."
"Probably over in the bar." With the final crate loaded, there was no reason not to take him there. "C'mon, I'll walk you."
"Thanks." Ryder retrieved his bag and gave her a once-over, watching her with what she slowly realized was sympathy. "This must be torture for you."
For a second, she felt naked. Those seething, sexy brown eyes could see everything—her painful attraction, her awkward attempt to be smooth, her abject terror that she'd give in and do something stupid like actually want him, because it had seemed dumb before but now it seemed ridiculous, with him standing there with pity in his eyes—
"The hooch, I mean," he went on. "Making this raw stuff for the field. There doesn't seem to be much art in it."
"Oh." Relief drove the word out, and it put her back on solid ground. Booze was the only thing that ever did. "Yeah, well. It's not the most fun part, that's for sure. But I still have plenty of work to do. When you're making the good stuff, liquor's a long game."
"You might be surprised what a long game war can be."
"God, I hope that means you've been planning this forever and not that we're facing, like, ten years of this."
He followed her out the door and into the parking lot without answering.
Ten years of war. She'd thought about the possibility of victory. She'd even thought about the possibility of failure—in a vague, abstract I guess it won't matter if we're all dead by next week sort of way. But the idea of this tense, dangerous standoff dragging into weeks and months… Into years?
Her gut twisted into a knot, and she walked faster. The loose gravel crunched under her boots as they crossed the cracked asphalt, and she hated how loud it was. Sure, it was early in the day, but it shouldn't be so quiet. The guys should be shouting at each other from the warehouse. Trix and Rachel should be playing music as they readied the Broken Circle for the first wave of old-timers who liked to park their aching bones in a booth and warm them up with the whiskey that had made the O'Kanes famous.
How many years could she do this without compromising their ability to bounce back? One, maybe, if she stopped worrying so much about optimal aging. But the grim reality of war had people drinking hard and often, and she was already eyeing some of the six-years that were good enough to pass muster.
More than a couple of years, and she might as well start handing out the moonshine stacked on that pallet.
Shuddering at the thought, she hauled open the back door and waved for Ryder to follow. The corridor led into the empty kitchen, all polished steel and stacked crates—the liquor restock she'd pulled last night according to the new digital system—and a shipment of lemons from Sector One.
On the other side of the swinging door, Lex was setting up trays of glasses behind the bar. She looked up, and a small smile curved her lips. "Hey, Nessa. Ryder."
He nodded.
She straightened and leaned one hip against the counter. "I have to admit, I wasn't sure you'd come through."
Instead of offending him, the words evoked a deep, rich laugh. "I don't know how to run. I'm still open for debate on the wisdom of that trait."
"Then you're in good company here." Nessa hopped onto the counter and leaned her elbows back against the bar. See, it wasn't so hard to stay cool if she didn't actually look directly at his hotness. Though hopefully he wouldn't laugh again—the laughter did funny things to her. "Ryder was looking for you. I guess you promised him a place to stay."
"That I did." Lex wiped her hands on a towel. "Do me a favor and show him up to Ford's old place, yeah?"
Nessa's leg froze in mid-kick. "Me?"
"Yes, you."
Shit. No point in flailing for a way out. Lex had sharp eyes and had known Nessa for way too many years. The only thing worse than embarrassing herself in front of Ryder was doing it in front of the queen of Sector Four. "Sure," she said, sliding back to the floor. "By the way, the pallet's all loaded. I'll be down in the aging room this afternoon."
"Got it. Ryder?" Lex was all business now. "Meeting's at ten. You know the place. Don't be late."
"I never am."
Nessa circled the bar. "This way."
Ryder fell in silently behind her as she threaded her way through the tables to the door that led backstage. "There are outside stairs too," she told him as she started up the narrow steps. "In case you don't wanna wander through the bar every time you leave."
Leather and cotton rustled as he climbed the stairs after her. "I can find my way."
Of course he could. He was a damn sector leader, for fuck's sake, which was why her whole body pulsed with an awareness so intense that she could feel the heat of him behind her on the steps. Her body loved inappropriate men.
She reached the top of the steps and the door to Ford's old apartment. It felt weird opening it without knocking, even though Ford and Mia had been gone for over a month. Someone needed to pick up the pieces in Eight now that the city had assassinated the old leader, and Ford had worked for Jim Jernigan for years before ending up in Sector Four.
Though he wasn't the only one who had. "I guess you knew Ford," she said as she flicked on the lights. They came on strong and bright—having Mia and Ford in control of the wind farms in Seven had at least gotten them off unreliable generators.
"Not well." Ryder glanced around the office. Ford's desk and filing cabinets had been moved, leaving a wide-open space in the middle of the rest of the furniture. "Jim tried to keep me away from him as much as possible."
"That sucks." Ford could be a stick-in-the-mud and a stubborn ass, but he was their stubborn ass, and she couldn't quite stop herself from defending him. "Jim missed out, driving him away. He's evil-genius-level smart."
But Ryder agreed with her. "Yeah, that's why he did it."
"Because he's smart?"
"It sounds crazy, I know." He studied her incredulous expression, then set his bag on a table by the far wall. "But the thing you have to understand about Jim Jernigan is that the man guarded his secrets. Only people he trusted absolutely could get near them. And he didn't know if he could trust Derek Ford. What he did know was that Ford was smart enough to figure out all those secrets on his own, if he had the chance." Ryder shrugged. "So Jim didn't give him the chance."
She shoved her hands in her pockets and leaned against the wall just inside the door. "So it's true, then? I mean, that's the rumor. That Jim had been planning his own revolution basically since the Flares happened."
Ryder unzipped his bag and pulled out a binder, so worn that a jagged crack between the spine and front cover had been repaired with tape, and the protective plastic covering had started to peel back at the edges. He stared down at it for a moment, then held it out.
Nessa accepted it gingerly, afraid it would fall apart if she handled it too roughly. When she set it on the table, it fell open in the middle, revealing pages filled with tiny handwritten notes and sketched diagrams. More notes were scribbled on top of the first set, angry red slashes through words and corrections recorded in the margins. The next page revealed close-set type with the same frantic, scrawled comments filling every available bit of white space.
Page after page, and it took her a minute to see past the sheer crazy of it—like pre-Flare-conspiracy-nut-holed-up-in-a-cabin-with-a-murder-wall crazy—to process the words. Then one in particular caught her eye.
O'Kane.
The page was filled with terse words that summarized Dallas's connections to the power structures of the other sectors, potential methods he could use to seize that power, even what-ifs that talked about ways he could generate influence in Eden.
Beneath that, a brief list of bullet points stared up at her: concise little sentences in neat, clean type, each one a plan to assassinate Dallas should the need arise.
A murder book. It was an actual fucking crazy-as-balls murder book. "Uhhh…"
Ryder cleared his throat. "Sorry, some of it is pretty old. And…specific. It doesn't outline Jim's plans, see—it outlines every plan. Everything he could think of that might happen or need to happen, no matter how unlikely it was."
She turned another page and found a second bulleted list, this one outlining possible strategies for securing Dallas's loyalty. Was that soothing or even scarier? Nessa couldn't imagine living in a world this fluid, where everyone was both a potential ally and a potential enemy. There was nothing concrete here, no solid foundation. Just page after page of terrifying possibility.
Judging from the cramped, frantic notes and paranoid additions, it hadn't been so great for Jim's state of mind, either. "Wow," she said, closing the binder gently. "And I thought my grandpop was paranoid."
"Jim had good reason." Ryder set the binder aside and crossed both arms over his chest. "Do you think he would have survived the last forty years if anyone in the city knew he thought about these things, much less tracked them like this?"
"No," she conceded. She might keep her nose buried in her booze, but she wasn't stupid. She'd known Dallas her whole damn life, and he wasn't stupid, either. He'd spent a lot of years making sure Eden thought he kept his brains in his dick. "Pop used to say it's not paranoia if they really do want to kill you in your sleep."
"Wise words."
She waited for him to say something else, but he was just watching her. Looking at her, and she felt intensely self-conscious as the silence stretched. He might make a T-shirt and leather come across as elegant, but her boots were scuffed, her jeans were ripped, and she'd cut the neckline out of her T-shirt because the fabric bothered her, but she kept forgetting to give it to Lili so she could hem the ragged edges. A month of war meant her pink and purple hair showed an inch of black at the roots, and she'd piled it on top of her head in a sloppy ponytail because she hadn't been expecting sexy company.
She looked like the kind of street kid who rolled rich guys like him for their wallets, not the kind of person you shared important, sensitive information with. Shifting uncomfortably, she nodded toward the binder. "Why'd you tell me? That's some serious big-deal shit."
He frowned, a thoughtful expression that stopped just shy of turning his handsome features into something forbidding. "I don't know. You're easy to talk to, I guess." A hint of mischief glinted in his eyes. "Or maybe the babbling is contagious."
Holy shit, he was teasing her.
To hide her sudden, flustered flush, Nessa turned and waved toward the back part of the apartment. "There's a bedroom and bathroom through there. If you go back down these stairs, you can cross to the other side of the stage. Down those stairs is the other kitchen. Lili usually keeps some leftovers in the fridge. Up will take you to the conference room. If you need to find something else, I'm usually in my warehouse. I'm the only one sticking in one place these days."
"Thanks," he murmured. "For the tour."
Oh Jesus, not teasing. He was being charming. She chanced a look at him, just long enough to see that those dangerous brown eyes had warmed. There were little crinkles around the edges, and his soft, sensuous lips were—
No. She was not going to think about his lips. "You're welcome!" she said cheerfully as she backed toward the door. "I'll catch you later."
She didn't give him a chance to escalate to actual flirting before she was out the door and clattering down the steps. She hit the ground floor and leaned against the wall for a second, her heart racing and her stomach full of butterflies.
This was a crush. A stupid crush. He was different from all the men around her—sleek, sophisticated, elegant. Like Jared, really, and she'd had a whopper of a crush on him the first time she'd seen him stroll into the Broken Circle wearing a tailored suit with all the arrogance usually reserved for the O'Kanes.
That had faded. This would, too.
And if it didn't, she'd just remind herself that he'd been raised by a psycho sector leader with a murder book. Dallas might be responsible for winning this war, but Nessa was the only one who could give them the means to keep going once it was over.
No dangerous men for her. No matter how much they made the butterflies dance.
* * *