Beyond Surrender: The Final Book
Thank you for any help you're willing to give in spreading the word about Beyond Surrender! Below we've gathered all the pertinent information to make it easier for you!
Cover & Blurb
She's the heart of O'Kane liquor.
For years, Nessa has been focused on work. She keeps the whiskey—and the money—flowing, and life is sweet. Sure, she's tired of being everyone's baby sister, and she longs for a man who can stand up to her overprotective O'Kane brothers. But she never thought she'd meet him in the middle of a war.
He's the brains of the revolution.
War is all Ryder knows. He was raised with one goal: to ensure the sectors' successful rebellion against Eden. His father and his mentor both died for freedom, and nothing will stop him from securing their legacies with victory. He doesn't have time for distractions—especially beautiful, impulsive ones like Nessa.
Opposites don't just attract, they combust. Together, Nessa and Ryder have a chance for something more than the lives they've always known. But this is war—deadly, bloody war—and the only way to happily-ever-after is straight through Eden.
Purchase Links
Kobo
Apple
ARe
B&N
Amazon
Google
Giant Boxset Sale
To make it easier for new readers to pick up and go with the series, we have a LIMITED TIME offer: a giant "catch up" glom bundle that will be on sale ONLY through the end of December.  Anyone who's interested in the final book and wants to start from the beginning can save 75% off the normal list price by picking this up!
Amazon: http://www.krocha.link/BeyondGlom-amzgen
Google: http://www.krocha.link/BeyondGlom-google
B&N: http://www.krocha.link/BeyondGlom-bn
Kobo: http://www.krocha.link/BeyondGlom-kobo
Apple: http://www.krocha.link/BeyondGlom-apple
The Spin-Off Series: Gideon's Riders
The next chapter in the story of the Sectors is already up for pre-order! Gideon's Riders will be set in Sector One and feature Ashwin & Kora, finally telling the story of the Base's most dangerous soldier and the woman he can't stop thinking about.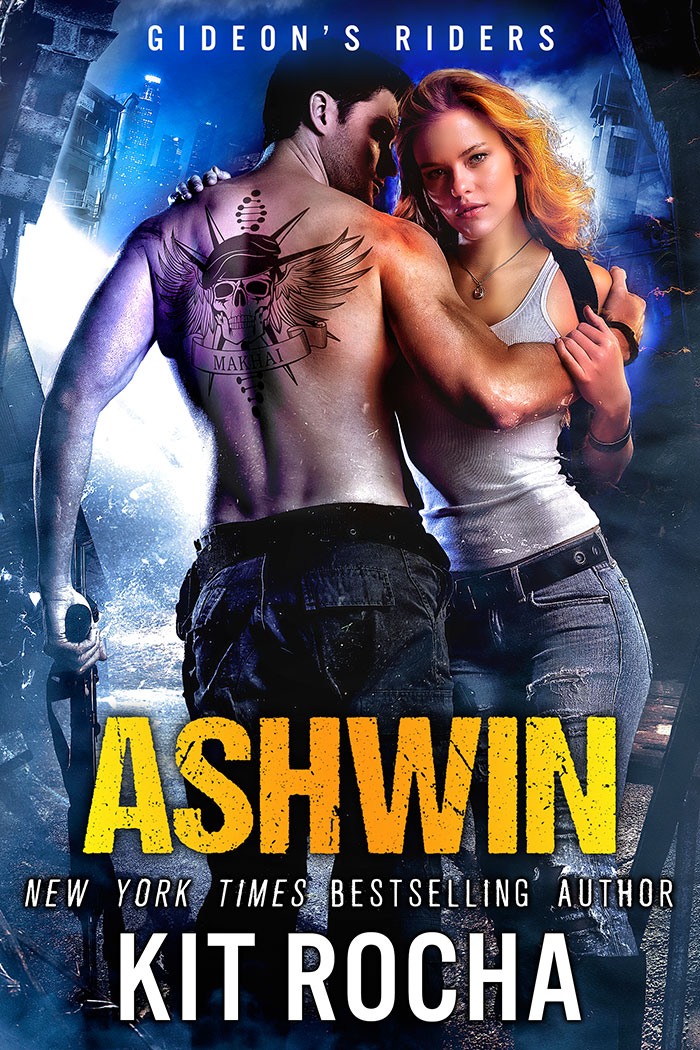 Amazon US: http://krocha.link/ashwin-amz
Amazon UK: http://krocha.link/ashwin-amzuk
iBooks: http://krocha.link/ashwin-ibooks
Kobo: http://krocha.link/ashwin-kobo
B&N: http://krocha.link/ashwin-bn
Graphics & Teasers