Release Blitz for Ashwin

Download Large Cover
Release Date: March 7th, 2017
ISBN: 978-1-942432-24-1
Thank you for offering to participate in the launch of the first book in the Gideon's Riders series! We've compiled this page to (hopefully) make it as easy as possible for you to spread the word about the book and the series on your blogs, social media feeds, or wherever else you want to shout.
We appreciate the word-of-mouth you guys have given us over the years immensely and know we wouldn't be here without you.  <3
Below is the information about the book, along with a vast selection of promotional graphics. You can use as many or as few as you want!
Vendor Links

Amazon US, Amazon UK, B&N, Google, iBooks, Kobo
Blurb
Lieutenant Ashwin Malhotra is a Makhai soldier—genetically engineered to be cold, ruthless. Unfeeling. His commanding officers consider him the perfect operative, and they're right. Now, he has a simple mission: to infiltrate Gideon's Riders, the infamous sect of holy warriors that protects the people of Sector One.
He's never failed to execute an objective, but there's one thing he didn't anticipate—running into Dr. Kora Bellamy, the only woman to ever break through his icy exterior.
When Kora fled her life as a military doctor for the Makhai Project, all she wanted was peace—a quiet life where she could heal the sick and injured. The royal Rios family welcomed her like a sister, but she could never forget Ashwin. His sudden reappearance is a second chance—if she can manage to touch his heart.
When the simmering tension between them finally ignites, Kora doesn't realize she's playing with fire. Because she's not just falling in love with a man who may not be able to love her back. Ashwin has too many secrets—and one of them could destroy her.
Excerpts
Series Covers
You can find out more about the series here, but for now, here are the covers for the first three books in Gideon's Riders! Click on any cover to view the larger version!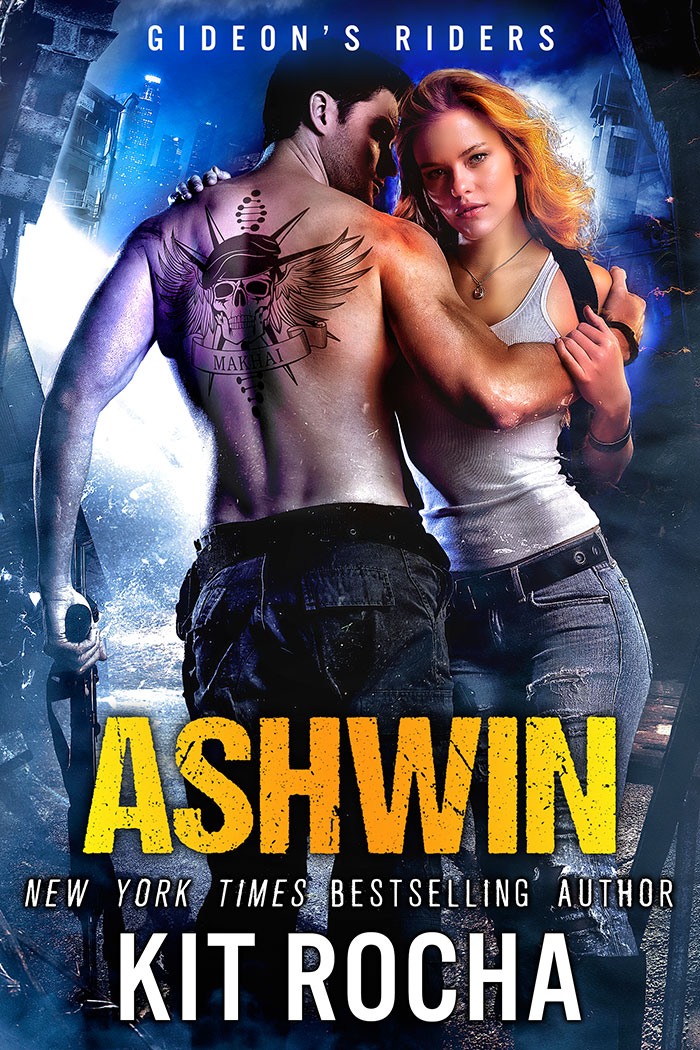 Promotional Graphics
Feel free to take any of these for social media posting or avatars or for blog posts! Click on any image to view the larger version.
Quote Pics